The government has unveiled plans to reform legislation that has left thousands of suspects languishing in legal limbo. Three months after announcing it would review pre-charge bail laws, the Home Office today published a consultation.
Pre-charge bail allows police to release a suspect from custody, usually subject to conditions, while officers continue their investigation or await a charging decision. A 28-day time limit for police bail came into force in April 2017.
The reforms were supposed to prevent people languishing for long spells under pre-charge bail. However, criminal defence practitioners said tight police resources meant it was unrealistic to complete many investigations within 28 days or seek a bail extension. The only workaround was to release suspects under investigation. As a result, suspects face uncertainty without time limits or constraints on the police.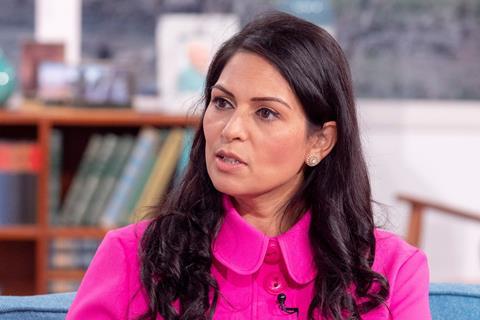 Home Secretary Priti Patel said: 'Since rule changes in 2017 there have been concerns that pre-charge bail is not always being used where appropriate to protect victims, investigations are taking longer to conclude and that this has had adverse impacts on the courts.
'There are no quick fixes here. The concerns raised in relation to the 2017 reforms are also due to several other complex factors. Improving the effectiveness of the bail system is only the first step on that journey and is not the limit of our ambition. Our aim is to have a system which protects victims, enables the police to investigate crimes effectively and respects the rights of individuals under investigation.'
Proposals include removing the presumption against pre-charge bail. Police would be under a duty to use it only when it is necessary and proportionate. The initial period where pre-charge bail can be applied would rise from the current 28 days to 60 or 90 days. The point at which magistrates' approval for extending bail would be required would rise from the current three months to six, nine or 12 months. Review points would be introduced in codes of practice where pre-charge bail is not used.
Richard Miller, the Law Society's head of justice, said it was right to reassess the changes made three years ago but warned that 'we must avoid throwing out the baby with the bathwater'.
Chancery Lane has called for strict time limits, risk assessments to be consistently applied, and centrally-held data for all suspects under investigation. Miller said: 'Reform to pre-charge bail, though necessary, is just one piece of a much larger puzzle. If we want swift, fair and efficient justice, we must invest in every aspect of our ailing criminal justice system. Otherwise, more crime may fall through the cracks of investigation and prosecution.'
Criminal Bar Association chair Caroline Goodwin QC has called for a 'swift end' to the RUI system. She told Monday's meeting of the all-party parliamentary group on legal aid: 'It's no excuse [to say] forensic matters take so much longer. We live in a digital age. The simple answer - invest.'
The consultation closes on 29 April.