Andrew Hopper, who died at home in South Wales on 25 July, was, without question, the country's foremost solicitor in the field of the regulation of legal professionals. For many years he was the first and last port of call for solicitors facing regulatory or disciplinary investigations or proceedings. He helped many hundreds of fellow solicitors through what can be the most frightening and stressful period of any solicitor's professional career. As a result, he built up a devoted following: his clients loved him, and, with a few exceptions, he loved them back. In him they knew that they had found someone who would fearlessly and unflinchingly fight their corner against a powerful and often unsympathetic regulator.
Andrew was born in Swansea. His father died when Andrew was eleven, and the family then pooled its resources and purchased Talygarn House in the Vale of Glamorgan, just outside Pontyclun. He remained at that house for the rest of his life, both before and after his marriage to Ros. They enjoyed a long and happy marriage. He was admitted to the Roll in 1972. After a stint at a Cardiff firm, Adams and Black, he struck out on his own, working from home as a sole practitioner. By then he had started to specialise in solicitors' regulatory work.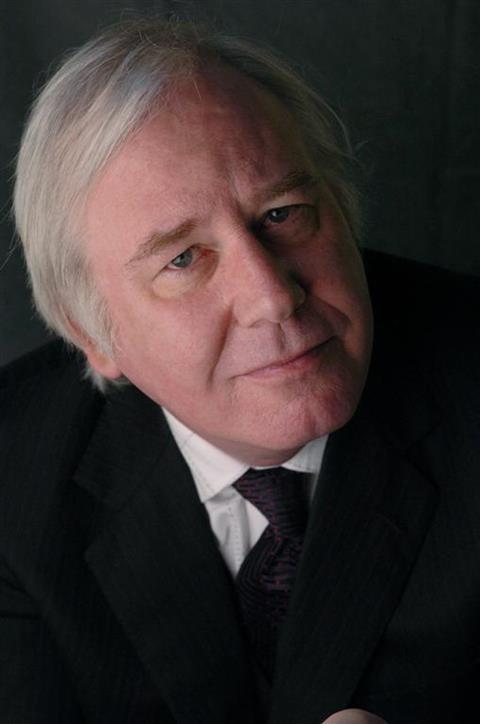 From the late 1970s until early 2002 the bulk of his instructions came from the regulatory arm of the Law Society, known variously as the Solicitors Complaints Bureau, the Office for Supervision of Solicitors, and, since 2007, the Solicitors Regulation Authority. For many years, he was the principal prosecutor instructed by the regulator. He acquired rights of audience in the High Court, and impressed the late Lord Bingham of Cornhill, and other members of the senior judiciary. In those days most regulatory and disciplinary appeals by solicitors against decisions of the Law Society or the Solicitors' Disciplinary Tribunal were heard by the Master of the Rolls (regulatory appeals) and the Lord Chief Justice or his deputy (disciplinary appeals). He was appointed Queen's Counsel in 2001, only the fifth solicitor, and the first outside the City of London, to achieve that distinction.
I first came across Andrew in about 1990, when I started to receive instructions from the Law Society. He was, to put it mildly, a little different from the average instructing solicitor. His swept back fair hair was longish. He rarely wore a suit unless he had to. If a judge asked me a question to which I did not know the answer, Andrew would supply it in a stage whisper loud enough for the judge to hear. If he felt that the judge was being a little slow on the uptake, that too would be conveyed in the same loud stage whisper, a rather uncomfortable experience for the young barrister who was supposed to be presenting the case and getting on the right side of the judge.
In 2002 he decided no longer to accept instructions from the Law Society due to what he perceived to be increasing unfairness by the regulator against those it was regulating. Thereafter he devoted his time to assisting solicitors who were in regulatory difficulties. It was this last period which was, I have no doubt, much the most enjoyable and fulfilling of his professional life. Although there are a small number of "rotten apples" in the profession, Andrew did not attract that sort of client. The overwhelming majority of his clients comprised decent men and women under investigation or facing disciplinary action by their regulator, or those seeking advice as to whether they could make business decisions that are compliant with their regulatory obligations. He was a constant beacon of hope to countless solicitors under investigation. He helped many hundreds of men and women, often without financial reward (he reckoned to have advised/represented approximately one thousand in the post-2002 period).
Advising and representing solicitors in regulatory and/or disciplinary matters against the SRA can often be a difficult and thankless task. As can be easily imagined, the scales in regulatory proceedings are loaded fairly heavily in favour of the regulator. But Andrew advised and represented a series of Davids against Goliath with distinction and success, skill and integrity. In 2006, I switched to the 'defence' side also, and worked closely with him for the next 11 years. I saw at first hand the supreme quality of his work, even if correspondence which he drafted was from time to time unnecessarily abrasive in its criticism of the regulator.
His contribution was far wider than that, however. He put his unique store of knowledge and experience at the disposal of the profession. He was an editor of the now defunct Guide to the Professional Conduct of Solicitors, published by the Law Society, and distributed free of charge to the profession until 1999. He was an editor of Cordery on Solicitors (now re-branded as Cordery on Legal Services) for many years.
In 2007, Andrew and I conceived the idea of The Solicitor's Handbook, a publication to take over from the defunct Guide: the first edition was published by Law Society Publishing Ltd in 2008, and six subsequent editions have been produced. We decided to write it because there was nowhere convenient for solicitors to turn when they came up against a regulatory or disciplinary problem. Andrew wrote the lion's share of each edition. Likewise, when the SRA created outcomes-focused regulation, in 2011, our publishers turned to Andrew and I to write about it: the result was Outcomes-Focused Regulation – A Practical Guide published again by the Law Society, in August 2011.
For many years Andrew possessed the only searchable database of decisions of the Solicitors Disciplinary Tribunal: he made that resource readily available to those who asked, only rarely charging for the research he carried out. When the Solicitors Disciplinary Tribunal created its own searchable database, it turned to Andrew to help set it up. He contributed hours of his time to help to create that resource, which is now available to all who consult the SDT website.
In recent years Andrew was recruited by the Law Society to sit on its Regulatory Affairs Board. He was also Chair of the Regulatory Processes Committee - effectively the sharp end of representation of the profession in dealing with SRA, its rules and processes. He was a member of the Legal Ombudsman's Stakeholder Advisory Panel, selected personally (not as a Law Society representative) by the Legal Ombudsman, to provide advice and feedback on its systems and processes. For several years, he sat as a respondent's representative on the Users' Group established by the Solicitors Disciplinary Tribunal to enable the Tribunal to have a forum for debate to ensure efficiency and fairness in its procedures. All of this was unpaid, and all of it was done for the benefit, not of himself, but of the profession.
One of Andrew's defining characteristics was his generosity. He was generous to his clients, always working hard, often for no financial reward. He was also generous to other lawyers, always dealing rapidly with queries sent to him by those who needed to know the answer to a knotty regulatory issue. He was seen by other solicitors as an oracle, and received many such requests for advice. He always responded. And he was astonishingly generous to me in many different ways.
In case anything that I have written above should lead the reader to believe that Andrew was a paragon of virtue, he would, I know, wish me to correct that inaccurate impression. He could be rude and waspish, usually in the direction of the SRA. He loved gossip, the more salacious the better. Although he loved tennis and badminton, he developed an irrational dislike of Andy Murray. He had very little time for vegetables or salads, but adored red wine and cheese. Within the profession he was seen as something of a maverick, and was able to live life in his own way and on his own terms.
The cancer, when it came, was brutal and relentless. He was diagnosed almost exactly a year ago, and although the initial surgery seemed to have been successful, the cancer spread and became inoperable. In April, he was told that he had only a limited time left. He did not plan to rage against the dying of the light. He regarded himself as having lived a charmed life, and wanted only to celebrate with Ros and carefully selected friends at a series of parties. The disease progressed too rapidly for that, and it was not to be. I saw him two days before he died, and by then, I think, he was ready to let go.
Professional life without Andrew will seem very empty for me and many others. His regular clients will, I know, be devastated. But he was right in saying that he had led a charmed life, and he was able to use a large part of that good fortune for the benefit of others. He leaves behind a wonderful legacy of memories. All of us who came along for parts of the ride are the richer for it.
Greg Treverton-Jones QC
39 Essex Chambers
*****
It is intended that there will be a celebration of Andrew's life in London during the autumn. If you would like to attend, please email Nigel West of Messrs. Radcliffe le Brasseur - nigel.west@rlb-law.com - in order to express your interest.