As a barrister and politician Anthony Lester, who has died aged 84, was an architect of the UK's race and sex equality legislation. A former special adviser to Roy Jenkins during his second tenure as home secretary (1974-76), Lester followed Jenkins from the Labour party to the newly formed Social Democratic Party. Enobled in 1993 as Baron Lester of Herne Hill, he was a respected Liberal Democrat front bench voice on human rights, law and EU policy.
In a statement, Blackstone Chambers said: 'It is with great sadness that we confirm the death of Lord Lester of Herne Hill QC on 8 August. Anthony Lester, who joined Blackstone Chambers (formerly 2 Hare Court) in 1963, was a greatly admired, respected and much loved member of chambers and our thoughts and deepest condolences are with his family.'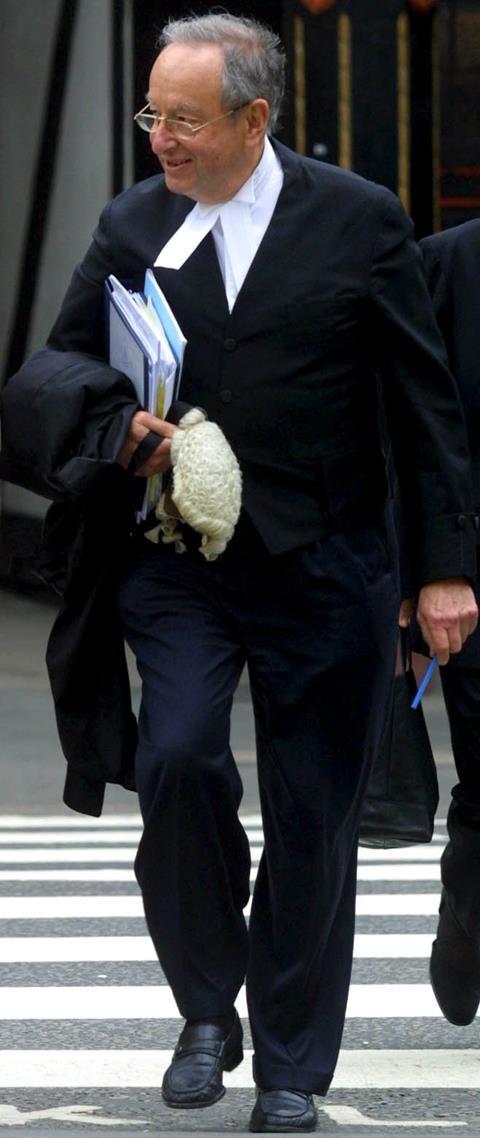 Lester studied history and law at Trinity College Cambridge and completed a masters at Harvard Law School. He was called to the bar at Lincoln's Inn in 1963 and took silk in 1975. A long career associated with human rights law was recognised in a lifetime achievement award by Liberty and Justice in 2007.
His political career, though, ended in 2018 under the cloud of sexual harassment allegations and a subsequent ruling on his conduct that suspended him from the Lords until 2022. As the Lords sub committee on standards noted: 'The tragic irony of this case is that for decades past the respondent has been one of the most widely known, effective and admired of those campaigning for racial and sexual equality in this country, a renowned supporter of human rights and freedoms across the board.'
The committee's interest centred on the allegation that he offered a woman a place in the Lords in return for sex. Lester at first indicated he would fight the suspension, before deciding instead to quit the Lords.
Tributes centred on his contribution to the development of equality laws.
High profile human rights solicitor Shoaib M Khan praised Lester as: 'A real pioneer and giant of human rights law in this country. His private member's bills eventually became the Human Rights Act, and he played a major role in the development of the Sex Discrimination Act & Race Relations Act.'
Labour peer Michael Cashman tweeted: 'Deeply sad news that Anthony Lester QC, the brilliant human rights defender, activist, lawyer, Lord Lester has died. So many owe him an enormous debt of gratitude. But he never did it to be thanked he did it in order to right an injustice.'
Blackstone Chambers said any correspondence for Lady Lester and her family sent to chambers will be delivered to the family home.