The Ministry of Justice says it has reopened old web links to procedure rules and halted their automatic redirection to a new website in an olive branch to frustrated litigants.
Lord Wolfson QC, the government's justice spokesman in the House of Lords, said that redirects from the old justice.gov.uk site will be disabled, with users no longer taken to the gov.uk while that is being worked on. The original pages are again accessible and operable.
The Gazette reported last week that litigants and lawyers were having difficulties navigating the new site and getting easy access to the rules and paragraphs they were searching for. Links included for specific passages in electronic bundles for the old site were also directing people to generic pages.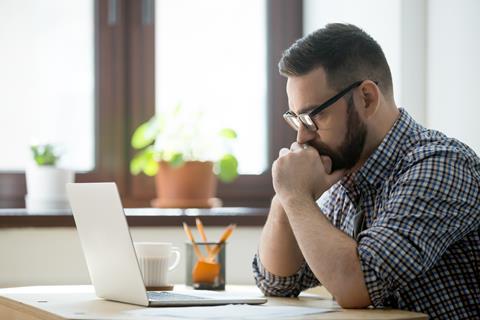 Wolfson pledged last week that he would initiate a review of how to upgrade the new site and confirmed yesterday this was continuing.
He said: 'Going forward, we are working on several improvements to the gov.uk site, and I'll provide further updates in due course. In particular, the CPR will be more easily viewable as a single document and also searchable. And we are looking at the family PRs too.
'We are determined to make sure that Rules of court and related practice directions remain easily accessible to everyone, and not just (but including) lawyers.'
Meanwhile, there has also been disquiet this week at HM Courts & Tribunals Service moving the Royal Courts of Justice daily court lists to gov.uk. HMCTS said this was needed as the justice website 'no longer meets mandatory accessibility and security requirements', and explained that lists are temporarily published as PDF documents while navigation on the new site is improved.
Critics say the change has made it more difficult for members of the public to find a listing, with the single list for the Rolls Building now divided into 10 separate lists.
Tristan Kirk, the London Evening Standard court correspondent, said: 'In the new system, it took eight clicks to reach the listing for a high-profile case involving Matt Hancock and PPE contracts. This was based on a good knowledge of the different court divisions.'