Consumer electronics giant Panasonic has embedded compliance questions into its annual employee survey to help benchmark the impact of its legal and compliance activities against other corporations, its general counsel has revealed.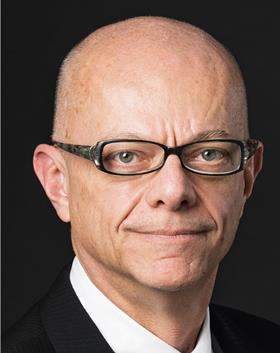 Laurence W. Bates, who is also director of the corporation's legal and compliance division, said the survey includes five key questions on the company's compliance culture: perception of senior leadership attitude to compliance; perception of their direct managers' commitment to honesty and integrity; understanding of the corporation's code of conduct; willingness to raise a concern; and confidence in the concern-handling process.
Bates told the Gazette that the corporation can extract detailed, anonymised breakdowns of the data, by business division, location, function and seniority. The data can be used to benchmark the corporation against other companies and identify areas for improvement.
Panasonic also recently introduced contract management, matter management and ebilling tools to track and measure work being done within the legal and compliance function.
The corporation already routinely collects information on open reporting, third-party compliance risk management, compliance training and global spend on outside counsel.
Bates said data should not be collected and monitored for the sake of it.
'From a compliance perspective, it's important to maintain documented records and data to facilitate better management of investigations (both qualitatively and logistically) and, when the need arises, to properly defend the company, to detect potential issues and to identify patterns which may alert the company to systemic issues.
'Datasets presented in well-designed metrics and dashboards can deliver meaningful insights to improve allocation of resources and budget, direct targeted training and demonstrate the value of the legal and compliance team to the wider business.'
Among the tasks on the GC's agenda over the past year has been the rollout of electronic signatures – a novelty in Japanese business where physical seals called 'hanko' are required to authenticate contracts and official filings. Company seals are normally kept securely in corporate headquarters. However, last year, in response the pandemic, Tokyo for the first time allowed cloud-based e-signatures on certain official documents.
Bates said this removed 'substantial barriers' for companies in Japan wishing to digitise their filing and documentation processes. However, many documents, such as real estate agreements, still require a wet signature or seal.