Solicitors should be paid more for advising on alleged miscarriages of justice, enabling them to undertake the work on a 'financially sustainable' basis.
This is one of many recommendations in a report published today by the All-party parliamentary group on miscarriages of justice, which focuses on the much-criticised Criminal Cases Review Commission.
At present, the report says, victims of alleged miscarriages of justice struggle to find law firms willing to represent them because legal aid rates paid under the relevant scheme effectively make the work a 'loss-leader'.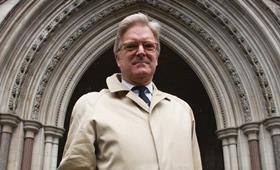 The Legal Aid Agency provides a fixed amount of £456.25 for CCRC reviews and £273.75 for Court of Appeal cases. This amounts to less than was paid in 1996, a year before the CCRC was founded. Appeal providers have quit the sector in droves over the last few years. In 2008, about a third of CCRC applicants were represented, a proportion which has since fallen to just 10%.
The report goes on to quote research suggesting that an applicant's chance of being granted a new appeal rises four-fold where they are represented.
The miscarriage of justice watchdog has suffered the 'biggest cut' of any part of the criminal justice system since 2010 and its caseload has more than doubled over the same period, the report notes. Criticism of the CCRC has grown over recent years and in 2018, a BBC Panorama documentary questioned whether the body was still fit for purpose.
Other recommendations include boosting the CCRC's funding so it can recruit more case managers, and bolstering the role of its chair and commissioners amid concerns the body is not sufficiently independent from government.
The report, 'In the Interests of Justice – an inquiry into the Criminal Cases Review Commission', was produced by the Westminster Commission on Miscarriages of Justice. The Westminster commission is chaired by former solicitor-general Lord Garnier QC (Edward Garnier, pictured) and cross-bencher Baroness Stern CBE.