The supreme court is open to changing the definition of legal practice, ushering in 'open season', London audience hears
The Philippines' sweeping restrictions on foreign lawyer practising rights are open to change, the Philippine president of the Inter-Pacific Bar Association has said. Currently the definition of legal practice is so all-encompassing that even teaching law is forbidden, other than by Philippine nationals who have spent four years studying law in the country.
Speaking at the Law Society in London, Perry Pe said the current 'liberal' composition of the Philippines supreme court meant its 15 justices were open to a redefinition of 'legal practice'. If a case were brought on the question, a retired justice has indicated that the outcome would be to narrow the definition so that only advocacy was caught by it, he said. This would be 'open season' for foreign lawyers. Pe is a senior partner of Manila firm Romulo Mabanta.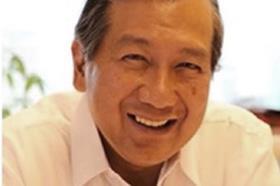 A common joke is that foreign lawyers pack scuba-diving gear when arriving in the Philippines to work, to disguise the true reason for their visit. At present, foreign lawyers must show they are just 'managing projects for client', London-based Marisol Caneja, a senior lawyer at Philippine firm Marisol Caneja & Associates, said.
International firms' interest in the Philippines focuses on infrastructure projects and the planned liberalisation of tight restrictions of foreign ownership of property and commercial entities. Plans for a free enterprise zone and investment incentives to boost the economy of the troubled autonomous region of Bansamoro, in the south of the Philippines, are also of interest.
A Law Society 'scoping visit' to the Philippines in March 2018 included meetings with the Philippine government and the national bar association. 'Doing Legal Business in the Philippines' is available online.