The High Court has allowed a PI claim to be pursued by an employee against his former bosses – even though the parties settled an employment tribunal claim over the same matter years previously.
In Farnham-Oliver v RM Educational Resources Ltd Master Dagnall ruled that the defendant was not being unduly harassed by the civil claim and rejected an application to have it struck out.
The claim was one of a number of cases in which an employee brings a claim in the employment tribunal which is compromised, and then another in the civil court for damages arising out of the same situation. In many cases including this one, the employer has asserted this is an abuse of process, even where the agreement ending the tribunal litigation contains a provision that the employee will not be prevented from bringing the civil claim.
The court heard that the claimant in Farnham-Oliver had been a customer adviser who suffered from physical and mobility problems. While still an employee, he had lodged an employment tribunal claim alleging failure to make reasonable adjustments. Represented by different lawyers, he had also sent a letter to the defendant saying he wished to pursue a claim for personal injury suffered as a result of work-related stress during the course of his employment.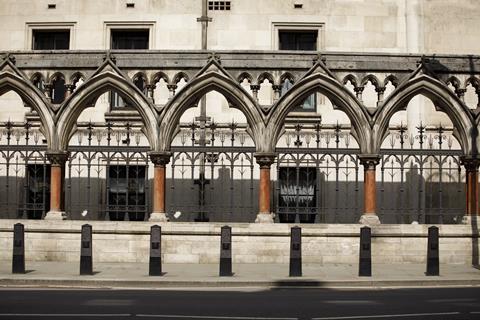 The claimant settled the tribunal claim in 2015 for £12,000 in the belief he could still pursue the PI case, and a clause in the settlement agreement stated that he could continue with that claim. The PI claim was issued five years later with new solicitors, and the defendant applied this year to strike out on the basis the claim was 'duplicative litigation and an abuse of process'.
Master Dagnall said there had been numerous decisions in similar circumstances. He said it was clear from the authorities that the issue of an abuse of process involved conducting a 'broad merits based judgment' test considering whether there had been 'undue harassment' of one party.
The defendant in Farnham-Oliver submitted that the subject matter of the civil claim could have been brought as part of the tribunal claim, and there was no special reason to justify otherwise. Even with the benefit of the clauses in the settlement agreement, it was argued the claimant was guilty of undue harassment.
Master Dagnall concluded that the agreement positively permitted the civil claims to be brought. There had been no strike-out in the tribunal which would prevent the PI claim, as had happened in other similar cases.
He added: 'There has been no contravention of or inconsistency with any judicial order. There has been no serious waste of time or expense. All that has happened is that one claim was initiated, dealt with by non-dispositive compromise and withdrawal, and the specifically excepted claim is then brought in another jurisdiction.' He noted this case depended on its own facts and the specifics of the compromise agreement on the tribunal claim.