All but a handful of police forces have agreed to continue running video remand hearings from their custody suites where detainees are confirmed or suspected to have Covid-19, it has emerged.
As an emergency provision during the pandemic, forces had been supporting HM Courts & Tribunals Service with video remand hearings from custody suites. In October, the Gazette revealed that they would be pulling their support altogether from December because they could no longer afford to support it.
However, the Gazette has now learned that guidance was issued to forces last November, encouraging them to use video remand hearings where a detainee is confirmed or suspected to have Covid-19.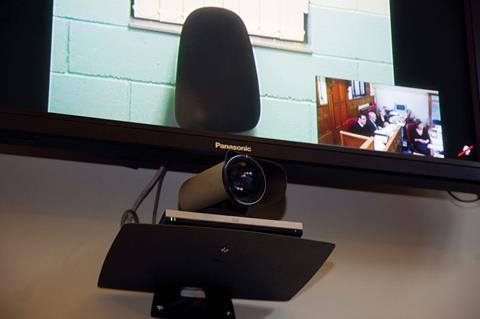 On Tuesday, the Law Society's head of justice, Richard Miller, told the Commons justice select committee that seven police forces have reportedly not agreed to use the video platform for people suspected or confirmed to have Covid-19.
The Gazette understands that three of the seven are intending to resume the facility but one is unable to support it.
The London Criminal Courts Solicitors' Association issued a 10-point call for action this week to make the courts safe. The association urged the Ministry of Justice 'to accommodate the support needs of police forces to ensure that overnight prisoners are once again hosted at police stations'.
Lord chancellor Robert Buckland told the justice committee in December that officials in the Ministry of Justice and Home Office were coming up with 'tailored solutions' to allow video remand hearings to continue.
A government spokesperson said this week: 'We continue to work with police leaders and partners across the justice system to evaluate the use of virtual remand hearings. The majority of police forces are continuing to use video hearings for detainees who have tested positive for Covid-19.'