One of Labour's most senior lawyers has called for a review of the cost of entering the legal profession after claiming that poor students may be unable to pursue their true calling.
Ellie Reeves, the shadow solicitor general, said today that becoming a lawyer was becoming prohibitively expensive for children from a working class background.
Instead, those new entrants are forced to rely on bursaries and scholarships which – whilst welcome – restrict the options for people coming into the sector.
Reeves, previously an employment law barrister, said she had come into the profession from a south east London comprehensive school where the 'reality' was that pupils did not become lawyers.
Speaking at a fringe event of the Labour Party conference, she said: 'If you are a kid from a working class or not particularly wealthy background you are leaving university and getting into thousands of pounds of debt to qualify.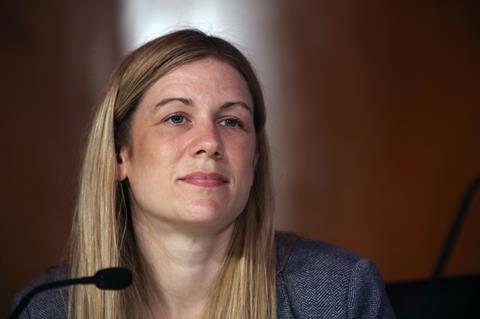 'Unless you have the support from a magic circle law firm you are pretty much stuck and end up getting into a huge amount of debt. Unless we look into the pathway to qualification and the cost of qualification that will not improve.'
Linked to this, Reeves said salaries for certain areas of law were so low as to prevent newly-qualified lawyers from clearing the debts they had accumulated.
'In criminal defence, family and housing, the rates of pay are so low – if you are not from a wealthy background but feel passionately you want to go into law, these are not an option.
'You are losing that talent pool of bright young lawyers who feel they have got to go and work in a City law firm because they can't afford to work in an area which is less lucrative – that is incredibly sad.'
Reeves' party colleague, the shadow justice secretary David Lammy, committed earlier this week to the creation of an independent body for reviewing legal aid rates.
The Solicitors Qualifying Exam came into existence earlier this month, with the SRA claiming this route to qualification is cheaper for aspiring lawyer. This has been questioned by the Junior Lawyers Division.
According to a report released earlier this year, professional workers are more likely to come from privileged, rather than working class backgrounds in England and Wales. In addition, in 2019 those in professional jobs who had working class backgrounds earned around £6,000 less than their privileged counterparts.