Junior lawyers are 'extremely concerned' that the Solicitors Qualifying Exam will create a two-tier profession and pose a 'serious threat to social mobility', in the light of tuition fees published by the University of Law.
The Junior Lawyers Division (JLD) said it is misleading to claim the 'super-exam' is cheaper than the current qualification route because candidates will have to take expensive SQE courses to impress recruiters.
'Aspiring solicitors will opt to take the preparatory courses as it is likely that employers will give credit in assessment/interview to those who have undertaken an additional level of legal education, and it is also unlikely that those wishing to pursue a career in the legal sector would take a gamble on passing the SQE without having studied the preparatory courses.'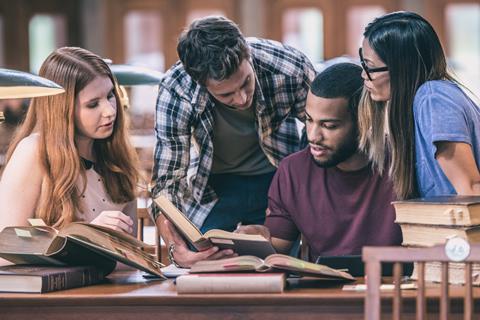 The JLD said this will be 'detrimental to diversity and social mobility' given the lack of funding options available.
The University of Law - one of the two largest providers of the current Legal Practice Course (LPC) - has developed a master's course costing between £12,000 and £16,500. The course will eventually replace the LPC, which costs up to £17,500. However, under the new regime, students must also pay the regulator £3,980 to sit the assessments.
Junior lawyers added that they are 'extremely concerned' a two-tier profession will emerge when City firms create their own SQE courses. A consortium of six City firms have already appointed BPP to create a bespoke course 'extending far beyond the basic requirements of the SQE'.
David Greene, president of the Law Society, said the question of how the assessments and SQE courses will be funded remains unresolved.
'The usual student funding will also continue to apply to university courses – so for undergraduate and Masters programmes, students can access funding as they always have, although only an undergraduate degree level qualification is required for the SQE,' Greene said.
'However, the wider issue still remains that funding has not been made available for stand-alone preparation courses and assessment fees for the SQE – which could have significant implications for those less able to afford those costs and thus the diversity of the profession.'
The Law Society said it will continue to push for the provision of loans for SQE applicants.