The Ministry of Justice is looking to make probate fees more expensive, claiming that the current system operates at a loss and places an unfair burden on the taxpayer.
Under proposals published today, fees to apply for a grant of probate will increase from £155 and £215 – for probate professionals and individuals respectively – to a flat fee of £273 for all applicants, regardless of the size of the estate.
The government said it currently costs HM Courts & Tribunals Service more to process probate applications than the fees it receives, meaning the service operates at a loss and places a burden on the taxpayer in the form of subsidising the processing of probate applications. It said a deficit of £85m currently exists in family jurisdiction services and that the proposals will raise between £23m and £25m each year from 2022.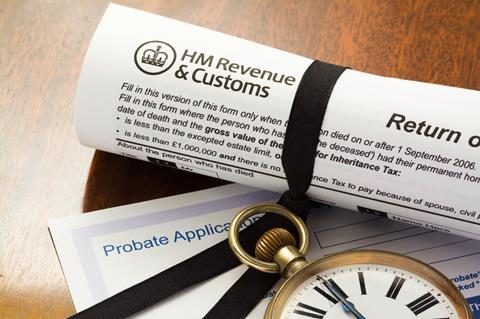 The MoJ stressed that the proposals will not generate any profit for the government and are 'significantly different' from the fee hike that was scrapped in 2019, which would have seen bereaved families paying up to £6,000 for grants of probate. Estates worth less than £5,000 will not attract a fee, as is currently the case.
An MoJ spokesperson said: 'Every penny from these fees will go towards the cost of processing applications – meaning taxpayers will no longer be forced to subsidise them.'
A consultation about the increase opens today and will run until 23 September. The proposed probate fee is still significantly lower than the £550 needed to apply for a divorce.
According to statistics for January to March 2021, the average time between submitting an application and a grant being issued was 8 weeks. However, the probate service's workload increased significantly during the winter wave of the pandemic and HMCTS has grappled with a surge in applications since the end of February.
The online service – which is now mandatory for professionals applying for grants of probate – has also caused issues, with applicants reporting repeated failure of access codes, or being diverted back to the login page despite entering the relevant details. HMCTS told the Law Society it was aware of these issues and that they are now fixed.
This article is now closed to comment.