The number of barristers practising full-time in publicly-funded criminal law dropped by 11% last year, according to analysis by the Bar Council. In 2021, only 2,400 barristers reported that their practice was entirely publicly-funded criminal work, down from from 2,670 the previous year.
Meanwhile, the average annual income after expenses for barristers working full-time on publicly-funded crime work fell by 23%, from £61,000 to £47,000.
The latest figures, which the Bar Council said show 'the stark impact of the pandemic on the criminal bar', were published today amid rising concern about the criminal legal aid sector.
Sir Christopher Bellamy, who chaired the government-commissioned criminal legal aid review, said that a minimum of an extra £135m a year is needed to nurse the criminal legal aid sector back to health following years of neglect, a recommendation accepted by the Ministry of Justice.
However, the Law Society, which initially welcomed the decision, has said the government's response 'sends a clear message that the Ministry of Justice is simply not serious about tackling [the] crisis'.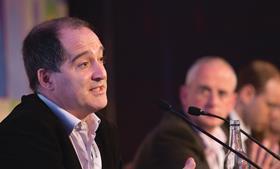 The Bar Council said there was also a 'disproportionate drop' in new practitioners doing full-time publicly-funded criminal work last year, with the figure down by 38% although it added that this is 'likely to be in great part due to a drop in the number of pupillages offered in 2019-20'. The number of barristers doing any publicly-funded criminal work was down by 8%, from 3,650 in 2019-20 to 3,350 in 2020-21.
Bar chair Mark Fenhalls QC said: 'The Bar Council has consistently said that both solicitors and barristers need an urgent injection of money immediately, a minimum of 15% as recommended by Sir Christopher Bellamy. This is essential funding to keep the criminal justice system afloat, and so that victims, complainants, witnesses and defendants do not need to wait years for trials to take place.
'Many barristers are burnt out and need a break from the relentless amount of work they are doing. Criminal legal work is incredibly challenging. The new data published today suggests that barristers will look for alternatives to criminal work whenever they can.'