Over a third of aspiring barristers expect to have racked up over £40,000 of debt by the time they complete pupillage, as the number of applicants competing for jobs continues to rise.
According to a study by the Bar Council, over half of graduates applying for jobs through the pupillage gateway will have debt of £20,000, and 37% will owe over £40,000. Of these,12.4% expect to have debt worth over £60,000.
The chance of actually securing pupillage remains slim, however, with the Bar Council reporting a 'steady increase' in the number of applicants per job over the past five years.
People applying for pupillage for the first time have just a 5% chance of receiving an offer. For those applying for the second, third, or fourth time, the prospects of securing an offer rise to about one in 10. However, the success rate then falls again for those who apply more than five times.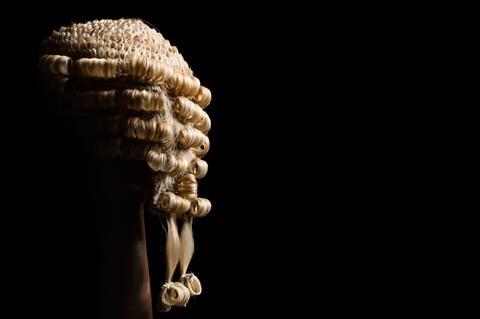 These figures only relate to applications made through the pupillage gateway – the recruitment portal owned by the Bar Council – and do not include chambers who manage their own recruitment process. Around 60-70% of aspiring barristers use the pupillage gateway to make at least one application.
The Bar Council found that the number of applicants per pupillage gateway position has been rising each year, from 10.1 in 2016/17 to 11.9 in 2021/21. The only exception is the 2021/22 recruitment round, where there was a slight decrease to 11.2. Chancery work is particularly competitive, with roughly 30 applicants for every position.
The number of available pupillages fell in 2020 as a result of Covid-19 and is still not back to pre-pandemic levels. However, the Bar Council said there is come indication that pupillage numbers have begun to recover from the recruitment freezes many chambers implemented during the pandemic, particularly in family and crime.
Director general of the Bar Standards Board Mark Neale said the report will be read with interest by everyone who has an interest in the future of the bar. He said that latest figures show the decline in the number of registered pupillages - 21% in 2019-20 - was not as severe as the 35% originally reported. However this remains a significant fall, he said. 'We are pleased to see some signs of recovery but the report shows that the pandemic is continuing to have an impact on the market for pupillages and that it has hit the publicly funded bar, and especially the criminal bar, hardest.'