Qualified solicitor Dominic Raab MP was today named as justice secretary following the dismissal of Robert Buckland MP QC in Boris Johnson's reshuffle. Buckland had held the role since July 2019 and faced controversies over constitutional reform and delays in the justice system.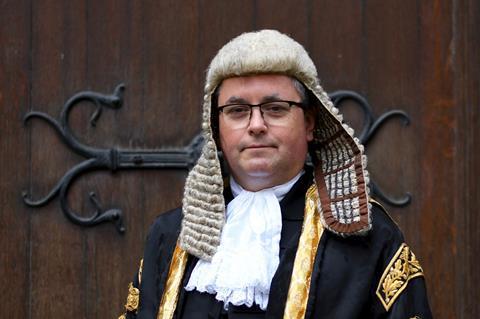 Raab was also named deputy prime minister. He will be the eighth lord chancellor since the Conservatives came in to government in 2010. The Ministry of Justice said that no date had been set for his swearing in.
Raab, admitted in 2000, began his career at magic circle firm Linklaters, where he worked on project finance, international litigation and competition law.
He also spent time on secondments at human rights organisation Liberty and in Brussels advising on EU and world trade law. He served as a justice minister in the Cameron and May governments.
Buckland had sought to build bridges with the legal profession despite fierce controversies over government plans to curb judicial review and to review the Human Rights Act. In a speech to the Law Society this year Buckland said: 'I regard myself as a constitutional plumber. This is not a revolution. It is routine maintenance,' he said.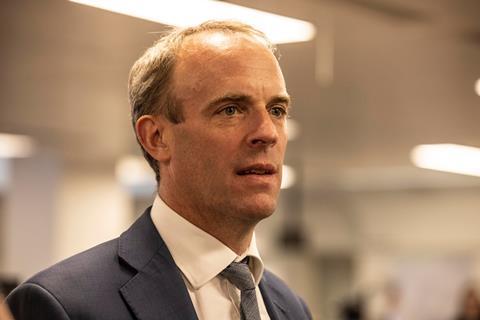 In July, Buckland told a dinner for Her Majesty's judges that his second anniversary in the job would be 'relatively rare for a modern lord chancellor'.
Buckland, MP for Swindon South, was called to the bar in 1991. He practised in criminal and planning law. He took silk when he joined David Cameron's government as solicitor general in 2014. He was appointed lord chancellor and justice secretary on 24 July 2019.
His Conservative colleague Sir Bob Neill, chair of the Justice Select Committee, tweeted today:
I am very sorry indeed to hear this Robert. You did a first rate job and, importantly, always stood up for the rule of law and the integrity of the justice system. You deserved better. Thank you for all you did. You can be proud of it.

— Sir Bob Neill MP (@neill_bob) September 15, 2021
In another reaction, Derek Sweeting QC, chair of the Bar Council, said: 'Rt Hon Robert Buckland MP QC has been Lord Chancellor and Secretary of State for Justice at a time when the justice system has faced unprecedented challenges. The Bar Council has worked closely with him and the Ministry of Justice during his time in office. We are grateful for his willingness, as a former practising barrister, to work collaboratively and listen to the legal professions. We wish him well and look forward to working with his successor Rt Hon Dominic Raab MP, also a qualified lawyer. As we welcome the eighth Justice Secretary in the last 10 years to play this vital role the need for a consistent and strong voice in government for our justice system could not be greater.'
In her response, Law Society president I. Stephanie Boyce noted that Raab would be only the second solicitor in the office of lord chancellor. 'With the rule of law and access to justice firmly in the spotlight, and with the spending review on the horizon, we hope the new lord chancellor will play a key role in advocating for sustained investment across the entire justice system,' she said.
'I would also like to thank Robert Buckland QC for his service to the justice system during an extremely challenging time,' she added.
This article is now closed for comment.