The government looks set to extend the stamp duty 'holiday' for another three months in news that will be welcomed by conveyancers who were worried about the impact of the 31 March cut-off date.
Rishi Sunak, chancellor of the exchequer, will extend the stamp duty holiday until the end of June to boost the property market, according to The Times. The extension is expected to appear in next week's Budget.
The tax holiday was due to end on 31 March and around 100,000 ongoing transactions were at risk of not completing in time.
The Law Society warned last week that the abrupt end of the holiday on 31 March combined with a bottleneck in the market could cause significant disruption.
A spokesperson for the Society said today: 'It is promising to see speculation that the cliff-edge end to the stamp duty land tax holiday could be addressed. The combination of the cliff edge and a bottleneck in the property market could see thousands of transactions collapse at the last minute, leaving consumers stranded and out of pocket.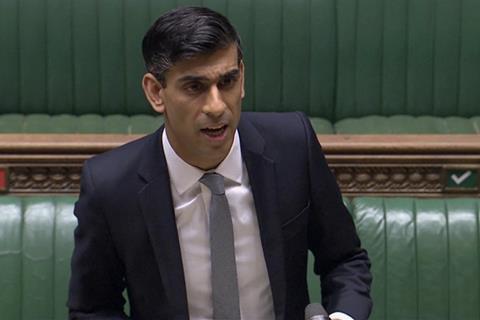 'We urge the chancellor to take swift action ahead of the end of the holiday on 31 March, to protect consumers and support the orderly working of the property market.'
Marc von Grundherr, director of London estate agent Benham and Reeves, said thousands of buyers will be breathing a sigh of relief, but 'those currently working in overdrive to clear the backlog of transactions at the legal stages may feel differently, with many more months of long days now on the cards'.
He said: 'We've seen the market pause for breath in recent months as a huge influx of buyer activity has subsided as the deadline approached. With this extension, we can expect yet another mad scramble by homebuyers to secure a saving and while they can continue to expect long delays while doing so, this will ensure that market sentiment remains high and prices continue to climb.'
A similar tax 'holiday' for homebuyers in Wales will end on 31 March.
A Welsh Government spokesperson said: 'The temporary changes to land transaction tax (LTT) are specific time-limited measures intended to support the housing market and broader economy in Wales. The LTT rates and thresholds are kept under regular review.'