The governments of Romania and Poland co-operated in the operation of illegal US torture and interrogation bases, the European Court of Human Rights has found. Handing down judgment today, the court also decided that details revealed through two successful claims could be reported by the media, and did not pose a risk to national security.
Suspected by the US of acts of terrorism, Al Nashiri was seized in Dubai and Abu Zubaydah, another claimant named in the case, in Pakistan, both in 2002. They were taken to various locations in Romania, Poland and Lithuania, and were tortured.
Although Romania is the defendant, the judgment is also relevant to Poland and Lithuania. Romania and Poland must each pay Al Nashiri around €100,000. Abu Zubaydah, secured an award of €130,000 from Lithuania.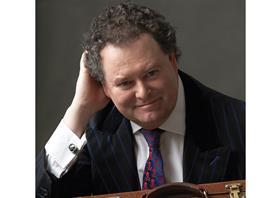 Giving judgment in Al Nashiri v Romania, the court said: 'The securing of proper accountability of those responsible for enabling the CIA to run Detention Site Black on Romanian territory is conducive to maintaining confidence in the adherence by the Romanian State's institutions to the rule of law. The applicant and the public have a right to know the truth regarding the circumstances surrounding the extraordinary rendition and secret detention operations in Romania and to find out what happened at the material time.'
Mark Stephens, senior member at Howard Kennedy, acted for the media interveners which included the New York Times and the Romanian Centre for Investigative Journalism. He said: 'The Romanian government had sought to have the matter heard in secret so that the details of their misbehaviour would not be made public. Thankfully the Court has comprehensively rejected that notion by unveiling in its extensive judgment the true extent and scale of the detail of how these torture sites were operated, the lies told to cover them up and disturbingly the details of the torture, inhumane and degrading treatments used.'
With details of rendition arragements now publicly available in the 315-page judgment, Doughty Street Chambers' Geoffrey Robertson QC said: 'Individuals who have either connived or covered up torture should be subject to immediate investigation and prosecution in their own countries and should be listed under "Magnitsky laws" (as appropriate) for breaches of fundamental human rights.'
The judgment was issued almost two years after deliberations held in secret in 2016.