Lawyers should raise complaints about a rude judge at an early stage rather than let the problem grow and fester, the lord chief justice has told the Bar Council's flagship conference.
Lord Burnett of Maldon said judges will shortly be issued with a 'statement of behaviour' – something he revealed to the justice committee this month - on how to behave with judicial colleagues, court staff and those who appear before them.
Pausing for questions, Bar Council chair Mark Fenhalls KC asked how barristers should approach situations where they believe a judge has stepped out of line. Should they, for instance, approach their head of chambers or speak to the circuit leader?
Lord Burnett replied that there had always been difficult opponents and judges. 'Tolerance for rudeness has just become less over the years. And the approach you and I experienced when we started at the bar, with a shrug of the shoulders and moving on, is no longer appropriate.'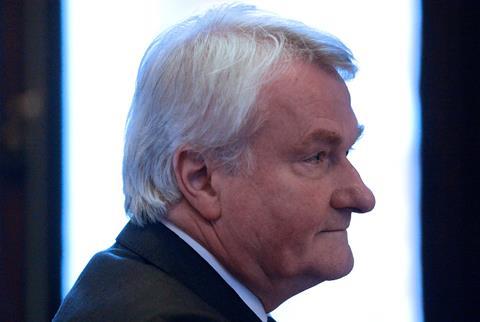 There are many different ways of dealing with inappropriate behaviour, Lord Burnett said, but it depended on how bad someone perceives the behaviour to be and the personal feelings of the person unhappy about the behaviour.
'If it is a one-off thing, most people would want to deal with it informally. If that's what they wanted to do, there are many ways of raising it informally. Within the judiciary itself there is a grievance procedure which also involves staff, which may be appropriate in some cases. If the person concerned about it feels the behaviour is very, very bad, there is a judicial complaints system.'
Lord Burnett acknowledged that lawyers might be concerned that making a complaint might be held against them. 'That's simply not so. It is much better to deal with the problem at an early stage rather than let them grow and fester.'
The statement of behaviour will be a 'short kicking-off point', he said. 'Training and dissemination of good behaviour, and the need for there to be constant discussion about this, is to try and mitigate it and minimise it.'
However, 'just as advocates are often under a great deal of pressure and sometimes say and do things in hindsight they would bitterly regret, so too judges are under a great deal of pressure and things are said and done which should not be', Lord Burnett said - but he stressed that inappropriate behaviour must be dealt with and should not be tolerated.
This article is now closed for comment.