Two thirds of UK citizens agree that curbs on freedoms put in place during the pandemic are rolled back afterwards, according to a major study on public attitudes to human rights commissioned by the legal professions to mark Justice Week 2021. 'People don't expect the rule of law to take a backseat in a time of national emergency,' the leaders of three professional bodies commented. 'We don't know when or how we will emerge from the eye of the Covid-19 storm, but as we do it is vital the many layers limiting rights and freedoms that have been put in place are peeled back.'
The research, carried out by the Law Society, the Bar Council and Chartered Institute of Legal Executives, suggests widespread unease about the state of democracy in the UK. While three quarters of respondents said living in a democracy is important, fewer than half agreed our democracy is working well, less than one in five said democracy is getting better and a worrying 41% said it is getting harder to enforce rights.'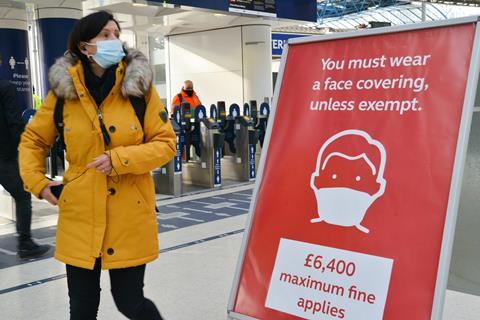 Backing this up, four out of five respondents said it is important that government obeys the law, rising to almost nine in 10 of the over 55s. In line with this, three quarters of respondents (75%) said it is important or very important that politicians understand how the law works although just 46% agreed that politicians generally understand how the law works (up from 39% in 2020).
In terms of understanding how the law works, although three out of five people said this is important only one in five (22%) said schools teach this, and 30% said the media explains how the law and courts work.
More than two thirds of people said that after the pandemic it is important people have the same ability to uphold their rights and access legal advice as they did before.
The legal professional leaders added: 'Some of the concerning findings from this poll may stem in part from restrictions on our freedoms to control the pandemic and the fact that during lockdown some of the most vulnerable citizens - those at risk of domestic violence, people living in care homes - have struggled to access justice when they have most needed it.
'As we emerge from lockdown government would do well to look to restore confidence in democracy and bolster the beleaguered justice system so people can access legal advice to protect and uphold their rights in times of need.'