Distinguished bar figures have applauded the apparent willingness of the deputy president of the Supreme Court to take up a role in Hong Kong's highest court despite concerns about interference by Beijing. Lord Hodge will continue a tradition established on the territory's handover in 1997, when the Hong Kong Court of Final Appeal replaced the Judicial Committee of the Privy Council as the region's highest court.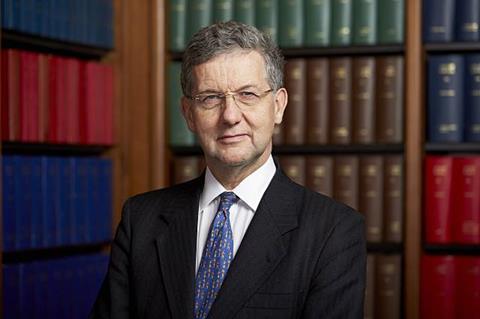 He joins Lord Reed, president, as one of two UK judges sitting on the court bench. The judges receive no personal remuneration, though the Supreme Court receives a fee for their services.
UK participation in the court has been controversial following Beijing's imposition of a new national security law this year. In July, Lord Reed said the law 'contains a number of provisions which give rise to concerns'. Whether judges of the Supreme Court can continue to serve as judges in Hong Kong, he said, 'will depend on whether such service remains compatible with judicial independence and the rule of law'. This would be assessed by the Supreme Court 'in discussion with the UK government'.
Lord Hodge's decision suggests that the assessment has concluded that Hong Kong judicial independence, so far, remains intact. In a letter published in The Times today, Lord Grabiner (Anthony Grabiner QC) and Lord Pannick (David Pannick QC), back the move. 'As advocates with experience of arguing cases in that court, we can confirm its well-deserved international reputation for independence and expertise. British and Commonwealth judges should be supporting the Hong Kong judiciary to maintain their independence from government, not abandoning them at this critical time.'
The Supreme Court said that Lord Hodge was informed by Chief Justice Geoffrey Ma on 10 June that the Hong Kong Judicial Commission had recommended Lord Hodge's appointment and that that recommendation would go to the chief executive and later to the Legislative Council for approval.