The Serious Fraud Office has denounced 'false themes' in a lawsuit brought by a Kazakh mining company, rejecting claims that it was 'desperate for a high-profile win'.
Eurasian Natural Resources Corporation (ENRC) is suing the SFO in the commercial court, alleging that it mishandled a long-running corruption investigation. The miner has also brought action against City firm Dechert and ex-partner Neil Gerrard, whom it retained more than a decade ago to conduct an internal investigation into corruption claims.
For the SFO, Simon Colton QC told the court that there was no evidence that Richard Alderman – SFO director between 2008 and 2012 – was under pressure to secure a high-profile conviction in 2011. Alderman's tenure had been 'regarded as a success', Colton said, citing a letter which said he left the organisation in a 'vastly better state' than he found it.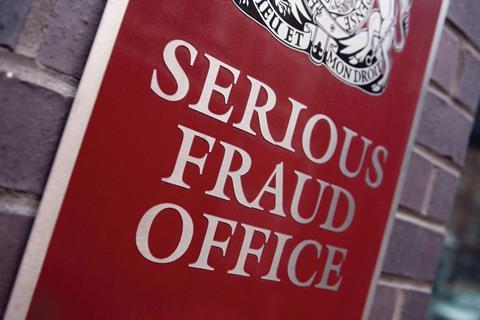 Colton also rebutted ENRC's claim that Gerrard – Dechert's former head of white-collar crime – had a 'close friendship' with the former SFO director and exerted pressure on him. 'Mr Gerrard was not even in the first rank of his contacts in private practice,' the court heard.
On the issue of a missing notebook – which ENRC alleges contained important information and was suppressed or destroyed by SFO staff – Colton said there was 'no evidence' of wrongdoing. 'When documents go missing, it's inherently more likely to have been carelessness than conspiracy.'
In its opening submissions on Monday, ENRC argued that Gerrard made unauthorised contact with SFO prompting a 'volte face' on the part of the watchdog. It claimed the SFO started a criminal investigation because it was 'desperate for a high-profile win' and that Gerrard wanted to prolong the investigation so he could charge higher legal fees.
The respondents deny any wrong doing. The trial continues.