City firm Dechert and its former head of white-collar crime faced allegations of scaremongering, greed and fee inflation this morning, as a mammoth negligence claim got underway in the commercial court.
Kazakh-based mining giant Eurasian Natural Resources Corporation (ENRC) accuses Neil Gerrard – former global co-head of white-collar crime at Dechert – of using its case as a 'cash cow' to justify his $3m-a-year salary.
The claim relates to ENRC's retainer of Dechert and Gerrard between 2011 and 2013. ENRC claims Gerrard was originally retained to conduct an internal investigation into allegations of wrongdoing concerning a subsidiary.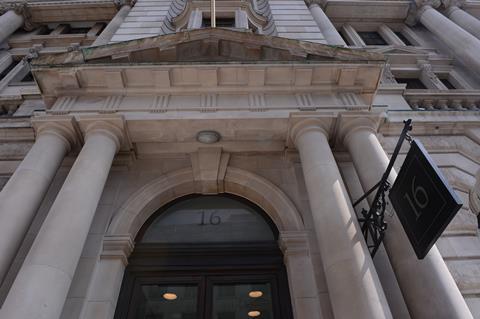 For ENRC, Nathan Pillow QC, of Essex Court Chambers, told the court that Gerrard was motivated by 'money and greed' and expanded the ENRC investigation to cover 'all and sundry' in order to expand his billing.
According to Pillow, Gerrard originally estimated that the ENRC investigation would cost £170,000 + VAT in fees, and that it would be conducted by himself and one assistant. The mining company eventually paid Dechert $18m, with 50 fee earners working on the case.
Between 2011 and 2013, 'Mr Gerrard and his lawyers under him had billed a total of $18.4m, of which $18.1m were billed to ENRC,' Pillow said. 'You can imagine the pressure Mr Gerrard was under to keep the case, and justify the $3m that was agreed as a fixed salary…If he had lost the case or it had come to a natural end, he would have had to start his work at Dechert from scratch'.
Gerrard was originally retained by ENRC in 2010 when he was a partner at DLA Piper. He moved to Dechert in 2011. 'This is the cash cow that he is going to take with him that's going to justify his rather large increase in pay when he moves firms,' Pillow said.
The barrister added that Gerrard went on to 'cajole' ENRC to self-report to the Serious Fraud Office because he knew ithat would generate 'huge amounts' of work for Dechert.
Dechert and Gerrard deny all wrongdoing, saying they did not act negligently or recklessly, and were not in breach of confidence, of contract or of fiduciary duty towards ENRC. 'Rather, ENRC's real complaint is that the defendants were too successful uncovering wrongdoing by certain of ENRC's senior officers and executives, and those of its subsidiaries, including corrupt payments to senior government officials,' Dechert and Gerrard said in their defence statement.
A spokesperson for the firm said: 'We have vigorously denied the allegations made against us since they surfaced. We stand by the work we did and reject any suggestion that there was any unauthorised disclosure of information to the SFO.'
The case which is expected to last until September, continues.