Critics of the behaviour of lawyers pursuing claims against British troops in Iraq should look at the bigger picture, a leading civil rights lawyer said last night. Referring to disgraced former solicitor Phil Shiner, Clive Stafford Smith, founder of the advocacy group Reprieve, said: 'Phil did some things he shouldn't have done. But what's worse, what he did as a lawyer or those who tortured people?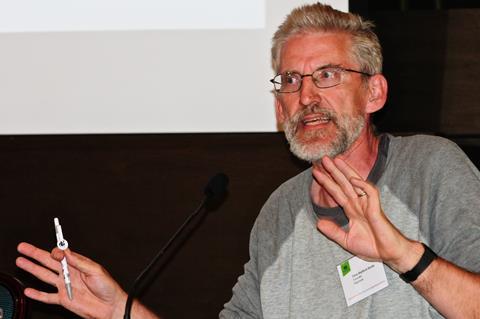 Stafford Smith was delivering the twentieth Graham Turnbull memorial lecture, hosted by the Law Society's human rights committee at Chancery Lane. The lecture and essay competition, is named after English solicitor Graham Turnbull who was killed in February 1997, aged 37, while working as a human rights monitor for the UN in Rwanda.
This year's topic was whether UK forces should enjoy immunity against civil claims when on active service. Stafford Smith described the government's proposals for a derogation from the Human Rights Act as a 'flat earth' issue, which the legal profession is united in thinking 'totally mad'. Service personnel would be among the first to suffer, he said, pointing to revelations about injuries caused by inadequate equipment in Iraq.
Overall he likened the government's position to the Catholic Church's prosecution of Galileo. 'The church admitted it was wrong about Galileo in 1982. Our hope is to shorten the period in this case.'
Stafford Smith also made a scathing attack on the government's attempts to hold secret hearings into a current case, that of Amanatullah Ali, a Pakistani man held for 10 years at Bagram base in Afghanistan after being held by British forces in Iraq. He alleged that 12 ministers had lied to parliament about the UK government's role in extraordinary renditions. 'Now they want to have a secret hearing so they can continue years of cover-up.'
Reprieve's current tactic is to ask newspapers to take legal action to be allowed to report the case, he said. He was confident of eventual victory: 'The longer it takes, the worse they're going to look. They can fight us as long as they like, but they're going to lose because they're wrong.'
The winning entry of this year's Graham Turnbull memorial essay competition, by Alexander Andrew McColl on Should UK forces have immunity against civil claims brought against them claiming breach of rights protected under the ECHR in situations of conflict, peacekeeping, or policing?, is available here.