Actor Sienna Miller has said that 'legal recourse is not available to me or to anyone who does not have countless millions of pounds' after she accepted 'substantial' damages from the publisher of The Sun at the High Court in London.
Miller, 39, claimed she was unable to take her case against News Group Newspapers (NGN) for misuse of private information to trial because she faced 'a potential bill of millions of pounds' in costs even if she won.
She has settled her claim against NGN, which has agreed to pay 'a substantial sum by way of damages' on the basis that it made no admissions of liability in relation to The Sun.
However, in a statement in open court today, her barrister David Sherborne said: 'Ms Miller believes that, notwithstanding that the settlement was reached on the agreed basis of no admissions of liability, this is tantamount to an admission of liability on the part of The Sun and she therefore feels fully vindicated in having brought this claim.'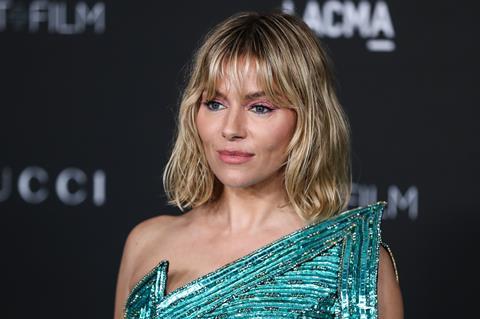 Miller was 'the subject of intense media scrutiny and serious intrusion into her private life from around 2003', Sherborne said, including 'numerous intrusive stories' by The Sun.
He told the court: 'Ms Miller very much wanted to pursue her claim to trial and is deeply concerned by the continuing lack of any admission from NGN. However, as a result of the costs position, she has been unable to.
'The invidious position was that Ms Miller was faced with a potential bill for millions of pounds for the trial itself, even if she proves her case. She is both upset and frustrated by this.'
Speaking outside court, Miller said: 'I wanted to go to trial. I wanted to expose the criminality that runs through the heart of this corporation. A criminality demonstrated clearly and irrevocably by the evidence which I have seen. I wanted to share News Group's secrets just as they have shared mine.
'Unfortunately, that legal recourse is not available to me or to anyone who does not have countless millions of pounds to spend on the pursuit of justice. Such is our world. Until someone comes along who can confront the Murdochs' endless means, all that I have left are these words. And they are the truth.'
NGN has been approached for comment.