A solicitor who applied for a £30,000 loan using forged signatures of his wife and former colleagues has been struck off the roll.
Michael Cahill, admitted in May 2002, was found by the Solicitors Disciplinary Tribunal to have acted dishonestly in applying for the loan using documents he knew to be false.
Cahill did not represent himself at the one-day hearing in May but told the SRA that he did not consider the matters relating to the loan application to have any relevance to his profession. He said the 'spurious' allegations arose from his estranged wife's wish to take personal and professional vengeance against him.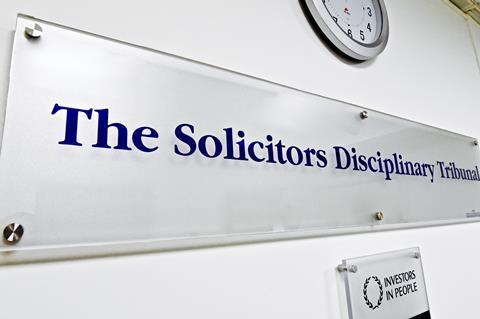 The tribunal rejected that account, saying that Cahill's wife, who gave a written statement to the tribunal, had been detailed and coherent in her evidence and ultimately more persuasive.
The tribunal concluded that Cahill's explanation was false and he had sought to conceal his wrongdoing and blame his wife, who could be regarded as vulnerable.
The ruling added: 'The misconduct, relating to reliance on inauthentic documents for personal financial gain, was so blatantly unacceptable that [Cahill] must inevitably have known that it breached his obligations as a solicitor, even though it was conduct taking place outside his practice.'
The tribunal heard that Cahill had told the SRA that the loan was intended to buy him out of his interest on the matrimonial home, but this was found to be false.
The SRA submitted that the loan was for Cahill's direct benefit and paid into his personal bank account. He defaulted on the first repayment.
The SRA said it was the 'inescapable and overwhelming' inference that Cahill sent, or caused to be sent, documents bearing forged signatures and other forged documents. In a letter and email to the SRA Cahill denied wrongdoing, but the tribunal said his explanation was 'false and self-serving' and a 'stark example' of conduct falling well below the minimum necessary ethical standards required of a solicitor.
The tribunal struck him off and ordered him to pay £20,700 costs.