The Ministry of Justice could face a funding shortfall in its ambitious court reform programme if the government puts the brakes on further major projects spending.
Newspaper reports today suggested that chancellor Philip Hammond has warned the cabinet that 'no more money' is available once an extra £25bn has been found for the NHS, as promised by the prime minister.
The Times says that defence, policing, housing and justice are the key areas where further spending pledges are unlikely.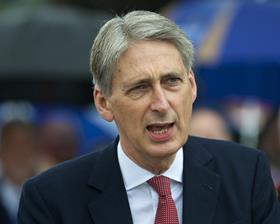 That could be a particular problem for the Ministry of Justice when it goes back to the Treasury to ask for extra money to complete the £1.2bn courts modernisation programme.
The National Audit Office reported last months that, without an agreement with the chancellor, the funding gap could be as much as £171m.
HM Courts and Tribunals Service itself had estimated a future funding shortfall of £61m - and that was reliant on the Treasury agreeing that all previous years' underspends could be carried forward.
The NAO said the court service faces a 'daunting challenge' in delivering the scale of technological and cultural change necessary to modernise the justice system, and it was behind where it expected to be.
Earlier this month, MoJ permanent secretary Richard Heaton admitted that negotiating extra funds from Whitehall 'remains an uncertainty'.
He told MPs: '£61m of the projected spend will come in the next spending round, and that has not yet been settled, but that is the game that government departments are always in at this stage in the cycle. We will enter into spending round negotiations with the Treasury, and we hope to secure funding for the remaining part of the programme.'
HMCTS chief executive Susan Acland-Hood said the Cabinet Office had improved the risk rating of the programme from amber-red to amber, halfway up its traffic light code for major projects. A review group will look at the progress made in January 2019 and then again in May 2020.