The head of solicitors' regulation has vowed there will be no let-up in the prosecution of senior solicitors suspected of sexual misconduct with colleagues.
Paul Philip, SRA chief executive, said he was aware of criticism from some quarters that the regulator should not investigate cases involving sexual relations between people from the same firm.
Earlier this month, the SRA secured a successful prosecution at the Solicitors Disciplinary Tribunal involving former Freshfields partner Ryan Beckwith, who was fined £35,000 after a misconduct finding after he spent the night with a junior colleague.
Philip suggested more cases are in the pipeline – although he conceded they are taking longer to bring before a tribunal than expected.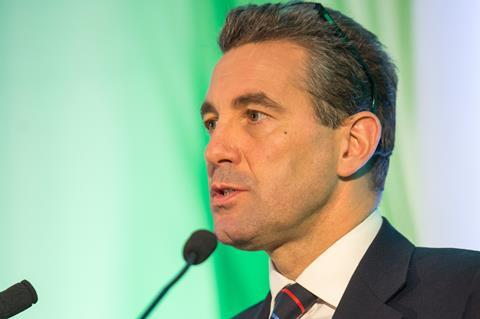 He was unapologetic about the role of the SRA in tackling this issue. 'Some people say that the regulator shouldn't be involved in this type of thing,' he told the annual compliance conference yesterday. 'I beg to differ. For the most part we are talking about breaches of our code, either through an abuse of authority or a complete lack of integrity.
'We will always take action where that is the case. Given the changes in societal expectations we will see more of that in the coming years.'
In a media briefing later in the conference, Philip was asked if he felt solicitors found to have lacked integrity through their relations should face a stiffer penalty than a fine.
The SRA is believed to be considering an appeal against the Beckwith decision once the tribunal's full judgment and reasoning is published next month.
Philip would not be drawn on the Beckwith case itself, but he said: 'If we take action in relation to what we see as an important derogation from our code, and the tribunal continues in a particular area to find it is not as important, our recourse is to the civil courts.
'If we don't think the appropriate outcome has been arrived at we will consider whether or not we are going to appeal.'
Philip added: 'People say it is a matter for the criminal courts [but] that doesn't mean it is not a regulatory matter if it brings the profession into disrepute.'
The SRA confirmed it has successfully prosecuted seven cases this year involving sexual misconduct, although that group includes cases where a solicitor has had relations with a client in circumstances where it was not appropriate. It is understood that dozens of cases are ongoing involving solicitors accused of misconduct with a colleague.