The Solicitors Regulation Authority will have to fork out more than £20,000 to cover its costs after failing to persuade a tribunal that a solicitor had acted recklessly or dishonestly.
Anthony Gerard Eastwood, admitted in 1987, was reprimanded by the Solicitors Disciplinary Tribunal for continuing as a solicitor without a valid practising certificate for 10 months. The tribunal found his conduct had been 'grossly careless' rather than anything more, and imposed the most lenient sanction available. Eastwood was ordered to pay £1,800 costs; one twelfth of the SRA's original demand.
The SRA had claimed costs of £23,550 and submitted it had been reasonable to pursue the case in its entirety, but the tribunal said that a fuller review of the case should have revealed the 'evidential weakness' in relation to a key email. Awarded costs were initially reduced by half and then reduced to £1,800 based on Eastwood's statement of means.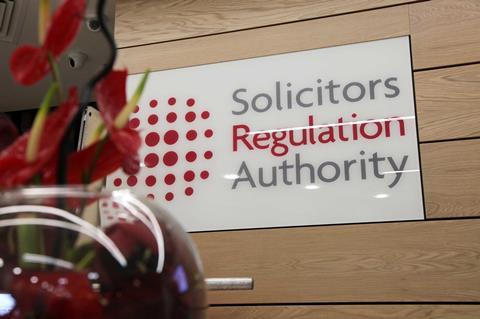 The tribunal heard that Eastwood had owned Cleveland firm Goodswens which was then acquired by Coles Solicitors in 2018, which in turn closed in 2019 and was acquired by Kingly Solicitors. Kingly was subject to SRA intervention in 2020 and Eastwood went on to work for two other firms until November 2020.
His PC had been suspended in May 2019 due to bankruptcy and later that month reinstated. In September 2019 he tried to make a bulk renewal but was told he was no longer eligible for that.
Eastwood sought and received advice from the SRA, which claimed to have later sent Eastwood an email telling him his PC had been revoked. The regulator argued at the tribunal hearing that he must have known from December 2019 onwards that his application for renewal had not been completed but he continued practising.
Eastwood accepted that he had practised without authorisation but said that he understood his employer would arrange to make a payment to cover the renewal. He believed from speaking to the SRA that his authorisation would continue in the meantime and he had no recollection of reading any email from the regulator stating his PC had been revoked.
The tribunal said Eastwood was a credible and open witness and concluded that his misconduct was due to carelessness and a mistake. The email from the SRA was not opened and the tribunal accepted this was not deliberate. Recordings of calls were retained by the SRA for only six months but it was more likely than not that Eastwood's account of speaking with an SRA adviser was accurate.