The SRA is set to significantly reduce its office space as the organisation adapts to having more people working remotely.
In board minutes published this week, it was confirmed the regulator will move out of its central London premises altogether and instead rent office space in the capital on an as-and-when basis.
Its Birmingham office, based at The Cube building, will be cut from two and a half floors to one and a half, with fewer people likely to require desk space in future.
In a paper presented to the board, it was stated that revising office space enables the SRA to create a more 'diverse, inclusive and engaged' workforce as well as achieving 'considerable' cost savings.
Both premises in Birmingham and London have break release clauses in their contracts in 2022, with notice for each required later this year.
Commercially, the paper says that The Cube continues to represent good value, with out-of-town offices similar in cost and not providing the transport links which are essential to the organisation. The London site, on the other hand, does not fully meet the SRA's needs as it has poor meeting room layouts and is not easily accessible.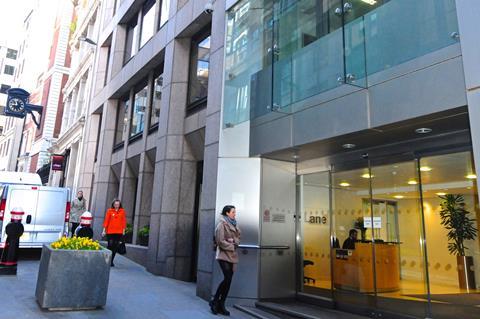 It is envisaged that staff will need to collaborate in office space between one and two days a week in future, although some staff might need to come into the office more regularly from a wellbeing perspective.
The report adds: 'Any significant shift in working practices will need to be carefully managed to ensure we maximise value from our staff resources and remain on track to deliver our organisational strategy and core purpose.
'There will be a significant organisational development aspect to this project to ensure we retain our culture and continually improve within our organisation.'
Since the end of March 2020, the majority of SRA staff have worked from home with a skeleton workforce in the office to handle post, IT support and facilities.
Surveys carried out in the last year have shown that staff feel supported and well-informed working from home, and the SRA recently announced that remote working will continue until the spring at least.