The SRA has been ordered to pay an interim £40,000 to a solicitor who was the subject of a botched prosecution.
The Solicitors Disciplinary Tribunal ruled that the case against Jamil Ahmud was brought 'improperly and unreasonably' and that the regulator should be made to cover his costs. It was found the SRA had waited for three years to interview a crucial witness and the tribunal agreed that handling of proceedings was 'lamentable'. Ahmud's costs will be subject to further detailed assessment, with the solicitor claiming a total of £192,000.
The tribunal heard that Ahmud, while in practice as a partner at Bloomsbury Law, had been alleged to have submitted disproportionate or inflated costs for work. Dishonesty was also alleged. The investigation dated back to at least 2016 and the file had already been closed and reopened during the subsequent years.
Ahmud made an application last year for proceedings to be dismissed for abuse of process which was refused by the tribunal. Then in July this year the SRA filed its own application for permission from the tribunal to withdraw all allegations, and it came to light that the SRA had not sought a witness statement from the client at the heart of the case before issuing proceedings.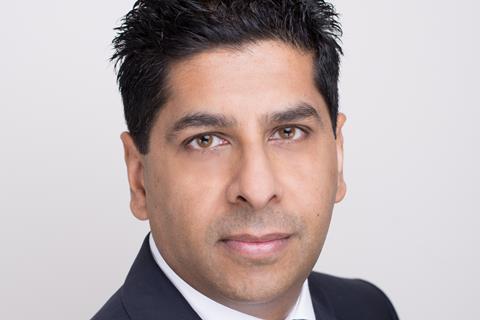 The tribunal heard submissions that it was only at the 'last possible moment' that the SRA confirmed it would seek leave to withdraw the allegations, and only after the client had finally been contacted and it became clear there was no case to answer.
The SRA had submitted it would have a 'chilling effect' if the tribunal were to grant the application to make it cover Ahmud's costs. The regulator rejected the idea that the case had been a 'shambles from start to finish'.
The tribunal said it was incumbent on the SRA to take 'reasonable' investigatory actions before bringing proceedings, particularly where dishonesty is alleged. In the circumstances of this case, taking a witness statement from the client was an 'obvious step' and one that was canvassed internally within the SRA as far back as December 2016.
The tribunal said the SRA acted with a 'lack of diligence and transparency' and fell below the standards expected of the solicitors it regulated.
The tribunal added: 'All matters were infected from the outset with a regrettable injudicious and peremptory lack of professional assiduousness.
'Each of the failings identified was a serious matter and taken together the tribunal was entirely satisfied that [the SRA] had not acted reasonably in the way in which it had brought and pursued the proceedings.'
In a statement, Ahmud said today: 'It is now clear that these baseless allegations should never have been pursued against me. Substantial costs have been incurred in defending these proceedings only for them to be withdrawn at the eleventh hour. The SRA's 'lack of diligence and transparency' in this case has wasted the time of both the SDT and myself, as well as squandering the profession's money.'