Run, don't walk, to Chancery Lane, is Obiter's advice to art-loving readers. Today, 20 January, is the last day of the Law Society Art Group's 60th annual exhibition, held in the Reading Room. A look back through the past few decades of Gazette issues shows the group to be one of the Society's longest-established and successful clubs.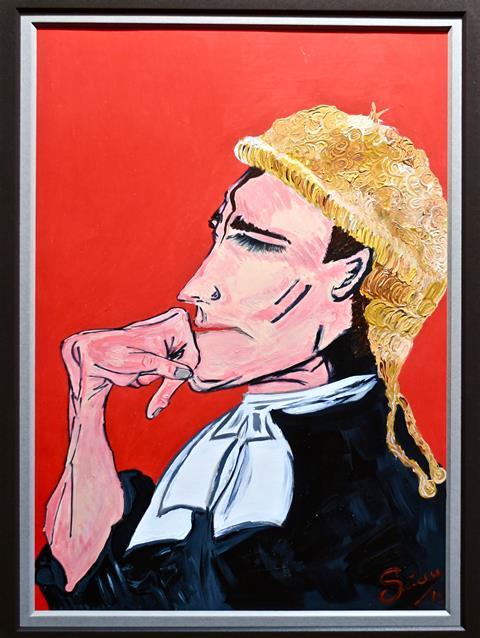 The group's 2019 trip to Brittany produced some nice oils, including a lively harbour scene by Jennifer Tovey, 'Port of Belle-Ile', and Vic Taylor's 'Maize in Brittany'. And if Michael Flint asks Obiter home to see his etchings, the answer will be 'yes', judging by his atmospheric 'Running South past Orford Haven'.
Pen Kan Su's oil 'The Loire' has a masterful but easy-going use of perspective and colour, and John Joseph again impresses with a flawless water colour technique. We also liked Sandra Cochrane's pen work in 'Old Shad Thames' and Heather Olsen's chun-glaze pottery. Klarens Simoni gets particular credit for getting a barrister to sit for his striking portrait 'Silk' (pictured) – an hour with a QC ordinarily being a prohibitively expensive affair.
A favourite this year, though, is Andrea Cryer's thread drawing of 'The Curfew, Bath' – so please, leave your stitch-unpickers at the door.