The government has admitted that nearly £500m awarded by chancellor Rishi Sunak last month to bring down the Crown court backlog will reduce it by only 7,000 over three years.
Justice minister James Cartlidge told the House of Commons yesterday that the extra £477m allocated in the Treasury's spending review last month for the criminal justice system 'will allow us to reduce Crown court backlogs caused by the pandemic from 60,000 today to an estimated 53,000 by March 2025'.
According to a National Audit Office report, the Crown court backlog increased by 23% in the year leading up to the pandemic, increasing from 33,290 on 31 March 2019 to 41,045 on 31 March 2020. The backlog increased a further 48% since the onset of the pandemic, to 60,692 cases on 30 June 2021.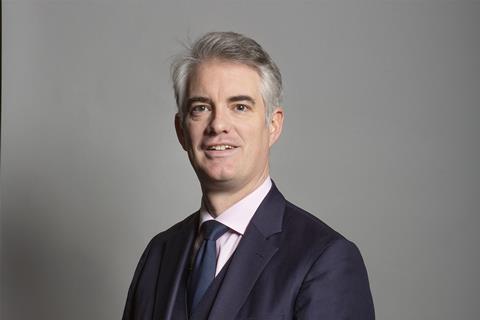 However, prosecution data published by the Crown Prosecution Service last month stated that the number of outstanding Crown court cases rose to 70,011 on 30 June.
Justice secretary Dominic Raab told Sky News yesterday that he could not say precisely when the backlog will return to pre-pandemic levels, but he was confident that within six-to-12 months at the very latest the backlog will start to come down.
Shadow justice secretary David Lammy told the Commons yesterday that the lord chancellor must 'get real' about the workforce crisis in the criminal justice system.
'The workforce is beyond crisis: it is in end times,' Lammy said. 'Criminal solicitors and barristers are leaving in droves, cases are up right across the country, they are stalled right across the country and nobody is available to take them. The Criminal Bar Association is threatening to strike. How does the lord chancellor expect to reduce the backlog if there is no one available to take on the cases? Holiday time is over. It is time to act, or let the system collapse.'
Cartlidge replied: 'It is quite extraordinary, 43 minutes ago in bill committee [for the Judicial Review and Courts Bill], the Labour party voted to keep clogging up our courts with immigration and asylum cases with almost no chance of success. Quite extraordinary. Those cases take up 180 days of court time. That means a High Court judge, and that is precious resource. That is why we are taking that measure. It just proves that when it comes to the backlog in the courts, Labour says one thing and does another.'