The Supreme Court has dismissed another bid to block a flight removing the first group of asylum seekers to Rwanda under a controversial Home Office scheme today - but defended lawyers who challenge the government.
Yesterday, the Court of Appeal refused to dismiss the claimant's appeal of a High Court order last Friday that refused to grant individual or interim relief to stay the removal of asylum seekers on a charter flight to Rwanda pending a substantive hearing of the claim for judicial review next month.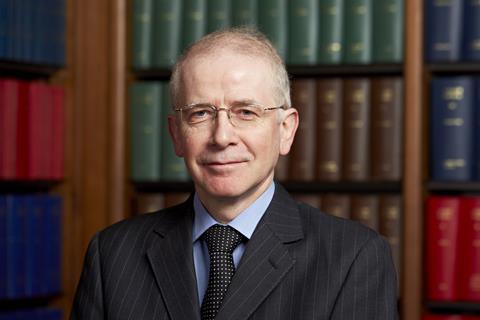 Today, the Supreme Court refused to grant permission to appeal the Court of Appeal's decision.
The Supreme Court said that on behalf of the home secretary, the Government Legal Department assured the court that if the appellant and others were to succeed next month in challenging the Home Office's policy, he would be returned to the UK. 'In light of that assurance, the [Supreme Court] refused permission to appeal in the case,' the UK's highest court said.
Lawyers representing claimants challenging the Rwanda removals flight came under fire by some parts of the media last week.
Handing down judgment at lunchtime today, Supreme Court president Lord Reed said: 'The appellant is one of a number of claimants who applied to the High Court on 8 June for permission to bring an application for judicial review of the home secretary's decision that certain persons, including themselves, who have made claims for asylum in the UK should be removed to Rwanda so that their claims for asylum can be determined by the Rwandan authorities.
'In bringing that application, the appellant's lawyers were performing their proper function of ensuring that their clients are not subjected to unlawful treatment at the hands of the government.'
However, lawyers came under renewed criticism by the prime minister today. Boris Johnson told a Cabinet meeting that the government's migration and economic development partnership with Rwanda was under a huge amount of attack, 'not least from lawyers' who were finding ways to unpick the policy.
He added: 'What is happening with the attempt to undermine the Rwanda policy is that they are undermining everything that we are trying to do to support safe and legal routes for people to come to the UK and to oppose the illegal and dangerous routes... What the criminal gangs are doing and what those who effectively are abetting the work of the criminal gangs are doing is undermining people's confidence [and] general acceptance of immigration.'
The Law Society and Bar Council said: 'Legal challenges ensure government is acting lawfully, following laws agreed by parliament. It is misleading and dangerous for the prime minister to suggest lawyers who bring such legal challenges are doing anything other than their job and upholding the law.
'Anyone at risk of a life-changing order has a right to challenge its legality with the assistance of a lawyer, who has a duty to advise their client on their rights.
'The Bar Council and Law Society of England and Wales together call on the Prime Minister to stop attacks on legal professionals who are simply doing their jobs.'