A group action brought on behalf of 46 million credit and debit card holders has received the green light from the Supreme Court to proceed to the next stage of litigation.
In a widely awaited judgment, the Supreme Court in Mastercard & Ors v Walter Hugh Merricks dismissed Mastercard's appeal, finding that a 2017 Competition Appeal Tribunal judgment was undermined by errors of law.
The claim, worth an estimated £14bn, accuses Mastercard of subjecting UK customers to higher prices through so-called 'interchange fees' levied between 1992 and 2008. It was brought by former financial services ombudsman Walter Merricks CBE. Merricks first tried to bring collective action in 2017. However, the CAT refused the application for a collective proceedings order on the grounds that the claims were not suitable for an aggregate award of damages and Merricks' proposed distribution of any award did not satisfy the compensatory principle in common law.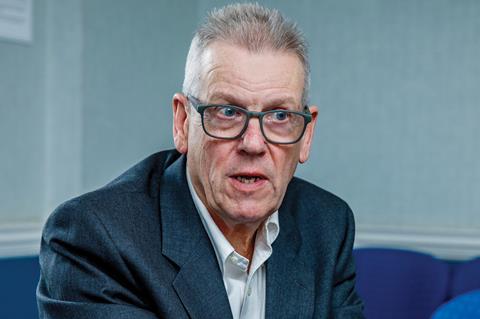 In today's judgment, the Supreme Court said courts frequently have to deal with difficult issues in calculating damages in collective proceedings.
'Where in ordinary civil proceedings a claimant establishes an entitlement to trial in that sense, the court does not then deprive the claimant of a trial merely because of forensic difficulties in quantifying damages, once there is a sufficient basis to demonstrate a triable issue whether some more than nominal loss has been suffered,' the judgment states. It concludes that the same logic should apply to a collective proceedings claim at the certification phase.
The CAT was found to have made five errors of law and Merricks' application for a collective proceedings was remitted to the tribunal.
Judgment was due to be handed down on 4 December. However, the sudden death of Lord Kerr last week created a complication. Lord Kerr presided at the hearing in May and ruled that Mastercard's appeal should be dismissed, creating a three-to-two majority. However Lord Sales and Lord Leggatt thought the CAT's decision lawful and the Court of Appeal should not have interfered.
After Lord Kerr's death, the president of the Supreme Court re-constituted the panel under section 43(4) of the Constitutional Reform Act to consist of Lord Briggs, Lord Sales, Lord Leggatt and Lord Thomas, a 2:2 split. However, Lord Sales and Lord Leggatt did not dissent in the final judgment, stating: 'Were the result of [Lord Kerr's] death now to be that the court is left evenly divided, the case would have to be re-argued before a different constitution. As well as being hugely wasteful of resources, this would not be a just outcome.'
Mastercard was represented by Freshfields Bruckhaus Deringer and Merricks by Quinn Emanuel Urquhart & Sullivan.