Talks are expected to begin 'shortly' on further devolution of justice and policing to Wales, though London and Cardiff remain at loggerheads over the scope of the exercise. The UK government has so far rejected calls to implement the core recommendation of the landmark Thomas Commission on Justice in Wales, which in 2019 called for full legislative devolution of justice.
In a written statement today Mick Antoniw MS, Wales counsel general and minister for the constitution, updated members of Senedd Cymru on progress.
While conveying the Welsh Government's 'strong disappointment' over the Thomas rebuff, Antoniw said that, as the pandemic eases, the Cardiff administration agreed the time has come to 'kick-start' fresh discussions about the future of justice in Wales.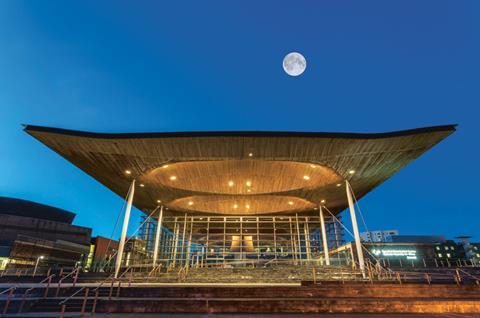 He said: 'There is a large number of [Thomas recommendations] that are achievable under the current devolution arrangements or involve some element of devolution without transferring responsibility for justice in its entirety. For example, there is a strong case for devolving the youth justice system, which the Silk Commission also recommended in 2014.
'We will continue to make the case for devolving justice and policing, and work with stakeholders to explore how best to achieve it. In the meantime, based on correspondence with the previous lord chancellor [Robert Buckland QC], we expect discussions between the two governments will begin shortly.'
Antoniw expects those talks to encompass the full range of topics addressed in the Thomas report. These include ensuring people can access court services as they are digitised, exploring the possibility of problem-solving courts in Wales, support for advice service providers, diversity in justice system agencies, the quality and location of court buildings, Welsh language provision, and the organisation of the senior judiciary including representation on the UK Supreme Court.
Thomas also recommended the establishment of a Law Council of Wales to promote the interests of legal education and the awareness of Welsh law. Work is well under way and the council is likely to come into being by the end of the year. However, Antoniw said the council's remit is expected to 'extend beyond legal education and Welsh law, to cover economic development of the sector and legal technology and innovation'.