An alarming picture has emerged of the daily threats and violence that criminal defence and family solicitors suffer for doing their jobs.
Last week research published by the Law Society of Scotland showed that a third of solicitors in the jurisdiction have experienced threatening conduct. Criminal defence solicitors are most at risk, with almost half of respondents reporting more than four such incidents in the last five years. A quarter of family lawyers have been attacked; half have experienced threatening conduct.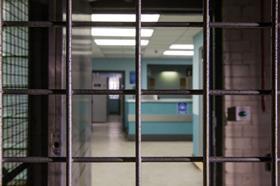 Earlier this month criminal defence solicitors in England and Wales told the Gazette about the risks duty solicitors face at police stations, after reports that a woman was attacked in a north-west police station. Since the Scottish society's findings were published, the Gazette has been inundated with alarming stories. They include an attempt to stab a duty solicitor with a pen at a police station.
A litigant-in-person, angry with his situation, whispered a graphic and obscene threat to a female family law advocate. The judge was alerted to the threat but 'he didn't want to have a go at the LiP in case it inflamed the situation further and led to him being violent towards me', the advocate said.
A family solicitor commented on the Gazette website: 'I had one spectacularly unpleasant man pursue me across a public car park when I was a few weeks into maternity leave and still waddling like a duck from the birth. He had strangled his wife while she held the baby.'
William Richmond-Coggan, chair of the Solicitors' Association of Higher Court Advocates, said: 'Advocates are particularly vulnerable to threats and violence because they are the visible face of the legal profession at the point in litigation where pressure and stress is at its highest.'