The Bar Council has been criticised for giving the impression that law centres do not provide specialist legal expertise, after the government announced more cash for the advice sector. The representative body has since said the phrasing in its statement on the announcement was unclear.
On Monday the Ministry of Justice announced £5.4m to help law centres and other legal advice organisations to survive the pandemic.
Moments later the Bar Council issued a statement from its chair, Amanda Pinto QC. Pinto said more money for charities to help the most vulnerable in society enforce their rights and gain access to justice is always good news 'but it should not be seen as a substitute for the specialised expertise that the legal professions provide to members of the public'.
Pinto continued: 'Without financial measures to support legal practitioners, particularly self-employed barristers - many of whom are not eligible for the government's existing support measures - there won't be a profession with this expertise in a few months. Propping up law centres is only a small part of what is necessary to protect the public: if it is not accompanied by practical support for barristers and solicitors, many of whom are struggling to stay afloat, access to justice will sink with them'.
The comments were criticised by solicitors and barristers.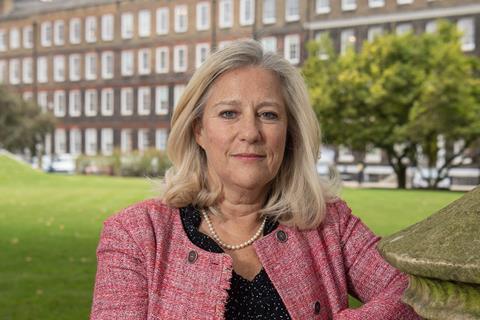 Housing solicitor Giles Peaker tweeted: 'We can all agree that a) £5m to law centres/NfPs [not-for-profits] is a good thing, b) Most legal aid practices are not NfPs, won't get this, and are struggling And c) this from the Bar Council is ignorant, tin-eared claptrap. Law centres are specialised, solicitor-based, professional experts'.
Barrister Miranda Grell, previously business development manager at Hackney Community Law Centre, told the Gazette: 'Law centres provide specialist legal advice and representation to the poorest and most marginalised, day in and day out. They have been doing so for 50 years - taking cases from the community right up to the UK Supreme Court. Law centres are therefore an integral part of the legal profession.
'As a barrister who has chosen to begin building my young practice representing mainly law centre clients, I implore the bar to educate itself about the work of law centres and give them full support. Of course the bar also needs proper funding. But the recent funding announcement for law centres should be welcomed unequivocally by all branches of the profession. We must stand together, not apart.'
The Bar Council has since issued an updated statement and said no offence was intended from its 'unclear phrasing'.
Pinto says in her updated statement: 'More money for charities to help the most vulnerable in society enforce their rights and gain access to justice, is always good news, particularly in these challenging times. But it does not go far enough to ensure the public will continue to have access to the specialised expertise that the legal professions as a whole provide.'