The government has pledged £3.5bn to remove unsafe cladding for leaseholders in high-rise buildings as part of a five-point plan to restore confidence in the housing market. Solicitors said today's announcement was a 'token gesture' that will provide little comfort.
Under the plan, the government will pay for unsafe cladding to be removed in all residential buildings that are six storeys and over in England. Leaseholders in buildings between four to six storeys high will be offered a finance scheme whereby they will not have to pay more than £50 a month towards removing unsafe cladding.
Developers seeking permission to build certain high-rise buildings in England will have to pay a levy. A new tax will be introduced for the UK residential property development, which the government says will raise at least £2bn over a decade to pay for cladding remediation costs.
Legislation tightening the regulation of building safety will be brought forward. The construction products regime will be reviewed to prevent malpractice.
Housing secretary Robert Jenrick MP said: 'These measures will provide certainty to residents and lenders, boosting the housing market, reinstating the value of properties and getting buying and selling homes back on track. We are working with lenders and surveyors to make this happen.'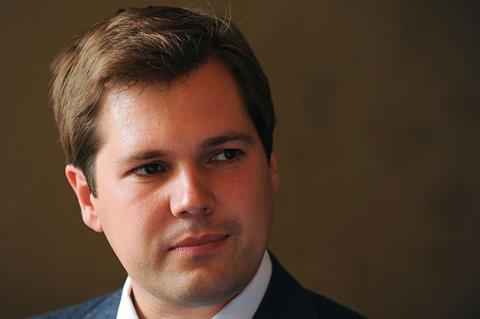 However, solicitors were quick to criticise today's announcement.
Andrew Parker, a construction partner at London firm Forsters, said the announcement amounted to a 'token gesture' towards the cladding problems.
Parker said: 'There is no timescale for many of the measures and in some cases only consultation is promised. There are no retrospective measures in place for those affected in the last couple of years. The measures repeatedly refer to cladding only and we are left unsure of what happens in buildings with no ACM cladding but highly unsafe external wall systems.
'The money that has been pledged has not been put into any sort of context – how many buildings is it assumed it will fix? How will the construction industry be assisted to cope with the extra demand and extra expertise that is needed?
'Professional indemnity insurance is mentioned in passing but many insurers currently refuse to cover fire related cladding works – how will the all-important design and construction of the remedial works receive sufficient insurance cover?'
Tom Pemberton, a partner in Goodman Derrick's construction team, said the new funding will not cover the cost of other essential work to make the building safe. 'For example, a fire risk is often presented by faulty smoke ventilation systems and combustible insulation inside the external wall (not the external cladding). These elements need to be signed off by accredited fire safety professionals before properties become mortgageable and marketable,' he said.
Jonathan Frankel, head of the property litigation department at Cavendish Legal Group, said the leasehold protection scheme, capping payments at £50 a month, 'will bring little comfort to many who feel they shouldn't have to pay for somebody else's mistakes'.