A barrister who was investigated by the Bar Standards Board over a tweet about a 'stroppy teenager of colour' has won an appeal against a £500 fine for a separate Twitter post about Muslims.
Jon Holbrook was cleared of breaching the bar handbook in relation to 17 tweets, including one about a teenager who sued her former school after she was repeatedly sent home because her afro hair breached its uniform policy.
He was sanctioned last year over an 18th tweet, which was sent in response to a Muslim journalist who called for the satirical newspaper Charlie Hebdo to be closed when French teacher Samuel Paty was beheaded after showing his students cartoons of the prophet Mohammed.
Holbrook said that 'free speech is dying and Islamists and other Muslims are playing a central role', which a BSB decision-making panel found 'would not only cause offence but could promote hostility towards Muslims as a group'.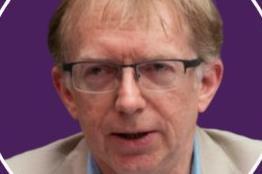 However, the Bar Tribunal and Adjudication Service ruled on Friday that the panel had applied 'too low a threshold' when it found Holbrook's tweet would diminish confidence in the profession.
'For the expression of a political belief to be such that it diminishes the trust of the public in the particular barrister or in the profession as a whole will require something more than the mere causing of offence,' the tribunal said. 'At the very least, the relevant speech would have to be "seriously offensive" or "seriously discreditable" as suggested in the BSB [Bar Handbook] guidance.'
The tribunal added that, even in such cases, 'there would have to be a close consideration of the facts to establish that the speech had gone beyond the wide latitude allowed for the expression of a political belief, particularly where the speech was delivered without any derogatory or abusive language and the objection was taken to the political belief or message being espoused'.
Holbrook was widely criticised last year when he tweeted that the Equality Act 'undermines school discipline by empowering the stroppy teenager of colour', which saw him voted out of public law set Cornerstone Barristers – though he said he had already resigned.
After winning his appeal, Holbrook said he had been sanctioned for 'crimes against a woke ideology' and that the tribunal has now 'confirmed the importance of political speech under human rights law'.