The judiciary has revealed that a whistleblowing policy will shortly be introduced as it responded to a shocking letter by eight anonymous, serving judges who say colleagues have been 'undermined, belittled or accused of being mentally unstable' for raising concerns about a lack of diversity within the judiciary.
In a letter to the Commons justice select committee, shared with the Sunday Times, the anonymous judges also criticise the Judicial Appointments Commission for failing to ensure judges are appointed solely on merit. The committee is urged to conduct an independent audit of discrimination, bullying and leadership structures within the judiciary, and of the system for appointing and promoting judges.
The letter says: 'We continue to see that the upper echelons of the judiciary are drawn from prosperous "traditional" backgrounds coming from the high-earning parts of the legal sector, who are well connected and often appointed directly into senior posts from outside the judiciary, whilst having minimal judicial experience, yet women, ethnic minority and other "non-traditional" candidates with real expertise in lower courts are passed over all too often, and do not progress.'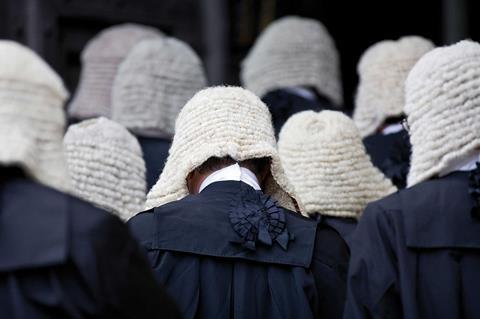 The judges say the JAC has 'wholly failed' in its aims to do away with so-called 'secret soundings' whereby judges were selected on the basis of whether they found favour with colleagues.
They add: 'Some of us are aware of examples where a judge raising concerns about diversity or conditions at work are undermined, belittled or accused of being mentally unstable, and not fit to be a judge. Some have been called dangerous to society. Judges have suffered ill health, been ostracised, and considered self-harm and suicide. Others have suffered in silence.'
A spokesperson for the judiciary told the Gazette that the lord chief justice and senior judiciary are committed to ensuring that judges work in an environment free from bullying, discrimination or harassment, and can raise concerns safely and confidentially.
'Support includes contact with judges who have responsibility for welfare, welfare representatives from judicial associations and councils, Judicial Office senior HR advisers, and an external helpline and counselling service. Formal complaints may be made to the Judicial Conduct Investigations Office, a whistleblowing policy is in its final stage of development, scheduled to launch in June, and the periodic survey of judges' welfare launching soon will include questions about these topics,' the spokesperson added.
The JAC said its selection process is subject to regular independent review. It is legally required to consult a 'statutory consultee' before making appointment recommendations and responses, which are one aspect of the selection process, must be objective and based on evidence. Other initiatives to improve diversity include targeted outreach and support to underrepresented groups. 'Name-blind' shortlisting was extended to all selection exercises last June.
This article is now closed for comment.