Half a dozen Crown court sentences have been increased this month after the government's chief law officers referred them to the Court of Appeal for being too low.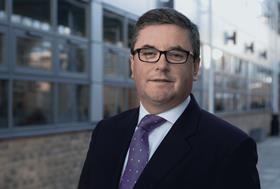 However, solicitor general Robert Buckland insisted that any apparent rise in referrals is due to greater awareness of the government's Unduly Lenient Sentences scheme rather than to judicial erring.
Members of the public can ask the Attorney General's Office (AGO) to examine sentences handed down by Crown courts within 28 days of sentencing.
Speaking to the Gazette last week, Robert Buckland QC MP said that the number of cases that result in referral or sentence increase is 'fairly constant'.
Buckland, who practised criminal law as a barrister, says the scheme is not to 'scapegoat judges'. It allows the Court of Appeal 'to set forth its own views and guidance where, perhaps, the law is new or where the sentencing [guidance] is unclear'.
In August Buckland announced that the AGO had helped more victims and their families get justice last year, after 137 criminals' sentences were increased. However, this figure was a 'very small proportion' of the 80,000 Crown court cases heard every year.