One of the largest trade unions in the UK has threatened to take industrial action if HM Courts & Tribunals Service presses ahead with its 'business as usual' approach.
The Public and Commercial Services Union (PCS) said it has reached a 'tipping point' after 'a steep increase' in the numbers of Covid incidents reported among HMCTS staff and other court users. According to the union, on Monday 4 January HMCTS was notified nationally of 240 Covid incidents, including 88 positive test results.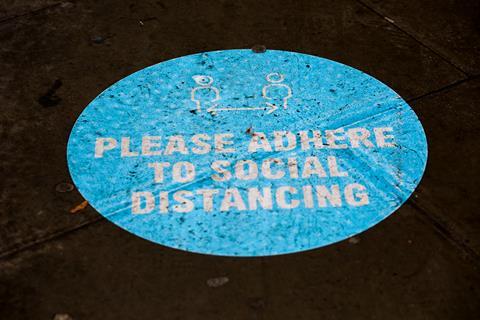 In a letter to the chief executive of HMCTS, Kevin Sadler, PCS said is has 'serious concerns' that current Covid mitigations do not protect people from the new strain of coronavirus.
'We also have concerns that the current approach may mean that HMCTS itself may start to be net contributor to the levels of infections in society. As the rest of the country is implored to lockdown to Stay at Home - Save Lives - Protect the NHS can it be right that HMCTS continues to carry on business as usual and not instead focus on maintaining the business-critical work that we all appreciate needs to carry on,' it said.
The union said that it cannot support the current messaging on business as usual. 'If the response is unfavourable, then we have to next steps which will necessarily include consideration of an industrial response.'
Among PCS's demands are the immediate suspension of HMCTS' recovery plan; attendance at workplaces only in exceptional circumstances; the suspension of plans to increase capacity; and the prioritisation of work that can be done remotely.
According to the Criminal Bar Association, the courts service is developing a 'limited pilot scheme' to test court users for Covid-19. It is understood that testing equipment from the Department for Health and Social Care will arrive at selected court sites shortly.