Hewlett Packard has won a mammoth High Court claim against the former executives of UK software company Autonomy following the UK's biggest civil fraud trial.
The US technology giant claimed that Autonomy's founder and chief executive Mike Lynch, 56, and chief financial officer Sushovan Hussain, 57, fraudulently inflated the company's reported revenue, earnings and value ahead of its $11bn acquisition by Hewlett Packard in 2011.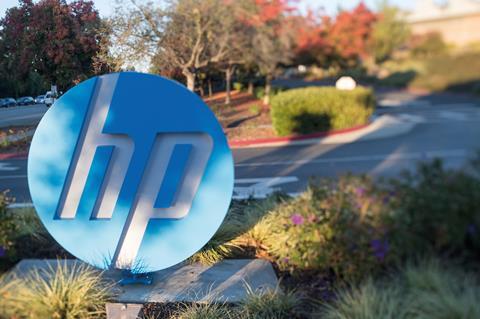 HP announced a massive $8.8bn write-down of Autonomy's value the following year, which it claimed was the result of a 'deliberate fraud' by Lynch and Hussain who were said to have caused Autonomy to 'enter into improper transactions and to engage in false accounting'.
After a high-profile trial which began in March 2019 and sat for nearly 100 days, Mr Justice Hildyard today announced that 'the claimants have substantially succeeded in their claims in these proceedings'.
The judge said Autonomy undertook substantial hardware sales 'to meet market expectations of revenue maintenance and growth, by misleading the market as to the true market position of Autonomy'. He added: 'The claimants reasonably relied on the truth of what was said about the revenue in the accounting material and were induced to buy Autonomy for $11.1bn.'
The court also found for HP in relation to transactions between Autonomy and value-added resellers (VARs), which were said to be 'devices to accelerate recognition of revenue'.
'VAR sales and hardware sales were turned on and off by Autonomy at the end of each quarter depending on the levels of revenue required to be shown in the accounts,' Hildyard said. 'The VAR strategy was directed by Mr Hussain and encouraged and presided over by Dr Lynch.
'Both knew that the VAR transactions were not being accounted for according to their true substance. Both knew that the recognition of revenue on the sale to the VAR was improper, and that the accounts were thus false.'
The court dismissed Lynch's $125m counterclaim against HP over what he said were 'a series of false, misleading and unfair public statements' about the collapse in Autonomy's value, with Hildyard saying: 'My findings in the main claim undermine his counterclaim.'
He added that quantum will be determined in a later judgment, but said damages will likely be 'considerably less' than the $5bn (£3.7bn) claimed by HP.
Hildyard delivered only a summary of his conclusions, with his full ruling – which is expected to be 'well in excess of 1,500 pages' – due to be provided to the parties' lawyers by 8pm tonight and handed down at a later date.
Home secretary Priti Patel has until midnight tonight to decide whether to approve Lynch's extradition to face 17 criminal charges, including wire and securities fraud, in the US over HP's acquisition of Autonomy.
Hussain is currently serving a five-year jail sentence in the US after he was convicted of one count of conspiracy, fourteen counts of wire fraud and one count of securities fraud in April 2018.
A spokesperson for Hewlett Packard Enterprise (HPE) said: 'Dr Lynch and Mr Hussain defrauded and deliberately misled the market and Hewlett-Packard. HPE is pleased that the judge has held them accountable.'