A High Court judge has lamented a contested probate claim between 'warring siblings' without legal representation, which has spawned at least 12 court orders so far.
In Face v Cunningham & Anor, His Honour Judge David Hodge QC said that navigating bundles produced by the claimant – who represented herself for much of the litigation – was a 'complete nightmare' and evidence produced by her witnesses was 'pure fiction'.
'This case has been the subject of a considerable number of interim applications and case management orders. In [the respondent's] trial bundles I have counted no less than seven orders made by me and four orders made by Business and Property Court District Judges. In addition, I know that early on in this litigation I made at least one further order appointing an administrator pending suit to the late Mr Face's estate,' Hodge J said.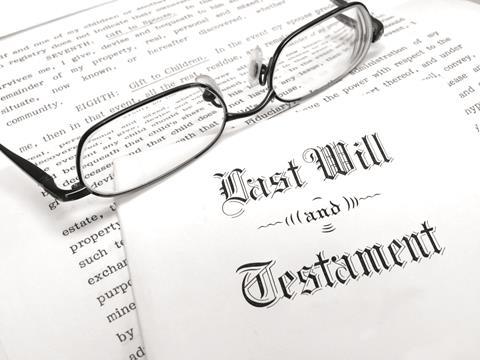 He added: 'If the late Sir Arthur Conan Doyle, or his worthy modern-day successor Mr Anthony Horowitz, were to write up the events which have led to this present, unhappy litigation, they would no doubt have titled the resulting chronicle "The Case of the Missing Original Will". Sadly, this is the fourth significant contested probate claim involving one or more self-representing warring siblings upon which I have had to adjudicate in the Business and Property Courts in Liverpool within the space of the last two years.'
The case concerns the estate of the late Donald Charles Face and involved his three children: Rebeca, Rowena and Richard. Rebeca claimed to propound an alleged lost will of her late father dated September 2017.
Rowena contended that the will was a forgery concocted by Rebeca, who conspired with the two attesting witnesses. Rowena contended that her late father died intestate and that all three siblings are entitled equally to the estate. Richard also disputed the 2017 will and contended for an intestacy.
Hodge J said he was 'sure' Rebeca had forged the will and said he could not accept her as a witness of truth. He added that he 'totally rejected' the evidence of the couple who claimed to have witnessed the 2017 will. 'It is inherently incredible, and I am sure that it is pure fiction,' he said.
The case has been referred to the Crown Prosecution Service.