The new criminal bar chief has reminded the government that barristers will resume action over the state of the justice system if funding promises are not kept.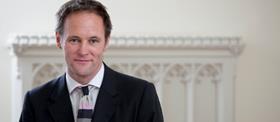 In his first message as chair of the Criminal Bar Association, Chris Henley QC, who took over from Angela Rafferty this month, said the additional £15m that the government has offered to add to the Crown court fee scheme for advocates 'is by no means enough'.
Last week the Ministry of Justice began consulting on how the additional 'investment' should be divided.
Henley said: 'Of course we wanted greater levels of investment, and made it clear that there will be further action if the review does not deliver on assurances given on future increases in funding' - though said there are 'real positives, particularly for junior juniors.'
Henley took the opportunity with his first message to outline his priorities for the upcoming year. He said he wanted prosecutors to know the association intends to focus on their fess, which are 'too low too often'. He will visit a Crown court centre every month to meet the resident judge. He praised the 'warm, constructive relationships' that exist between court staff and the bar in Liverpool, which he visited last month, but acknowledged that 'not all court centres can say the same'.
He said: 'It tends to be the same few that generate complaints and demoralise us. I am about to write a letter to the resident judge at a large court centre that has caused particular unhappiness in recent times. This letter is about very poor behaviour by a judge there which motivated counsel on all sides to write to the CBA about that judge's conduct.'
Henley is also determined that Labour MP David Lammy's landmark race review does not become a 'box ticked and then forgotten'.