Reforms to personal injury claims are to be delayed by another month, the government has confirmed.
Lord Chancellor Robert Buckland QC announced to parliament today that the whiplash reform programme will not be implemented until May. The scheme was supposed to go live from April this year, having initially been supposed to come into force in April 2020.
Buckland said: 'This is a sensible and pragmatic approach to take in order to achieve successful and effective implementation of the whiplash reform programme. Delivering these reforms remains a key government priority and we will continue to work with stakeholders to ensure that all are sufficiently prepared for the new measures upon implementation.'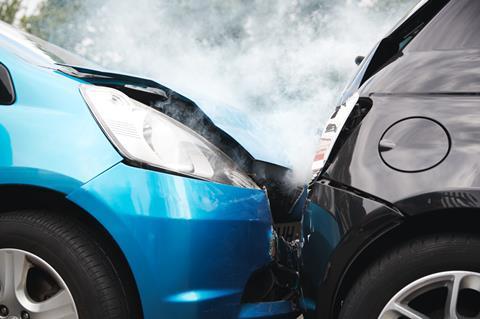 The reforms involve the creation of a portal designed to allow unrepresented claimants to handle their own claims, with insurers paying compensation based on a fixed tariff. The Civil Liability Act 2019 allows the government to increase the small claims limit for RTA claims to £5,000, effectively meaning that legal costs cannot be recovered from the paying party for any claim worth less than that.
Buckland explained the Motor Insurers Bureau continues to make 'excellent progress' in creating the portal, which is called the Official Injury Claim Service.
He added: 'We have listened carefully to the concerns raised by stakeholders, in particular the need for as much notice as possible to take the necessary steps in anticipation of these reforms and to prepare their businesses for the changes to how small road traffic personal injury claims are managed.'
Up until the end of last year, the Ministry of Justice was insisting that the reforms would come into force in April. A further delay will be welcomed by some claimant lawyers, although they will also be dismayed at having spent time in the past two years working towards a deadline that the MoJ has then put back. The insurance industry, which has consistently campaigned for the reforms, will be disappointed with any further delay.
Sam Elsby, president of the Association of Personal Injury Lawyers, said work on the new system has been 'dangerously compressed to meet this artificial deadline' so he welcomed any delay which is used to address concerns about outstanding issues.
'We need to know exactly how the proposed new 'bespoke' court process will replace ADR; we need to know the outcome of consultation with the Lord Chief Justice about the new whiplash tariffs, and there needs to be clarification about how mixed claims will be handled in the new system. Furthermore, the public must be properly informed well in advance about the new system that claimants will have to use when they are injured.'
Paul Nicholls, chair of the Motor Accident Solicitors Society, said: 'With key issues outstanding, the new rules not yet finalised and a worsening backlog of court cases, a further delay is clearly necessary, but only allowing an extra month is neither pragmatic or sensible and gives very little extra time to prepare.'