Scotland has more female solicitors than male for the first time, but women remain in a minority in private practice and senior roles.
New figures from the Law Society of Scotland show that some 51% of Scotland's 11,000 practising solicitors are now female following an influx of women over recent years. That figure rises to 60% for in-house solicitors, compared to 47% working in private practice.
The feminisation of the Scottish profession is set to continue, with 64% of solicitors under 40 now female compared to 40% of solicitors over 40. Of solicitors being admitted to the Scottish profession this year, nearly two-thirds were women.
Christine McLintock, president of the Society, welcomed the fact that so many women in Scotland now see their future in the law. But she warned that it is 'likely to be many years' before women approach parity in the most senior roles, with women still significantly under-represented at partner level.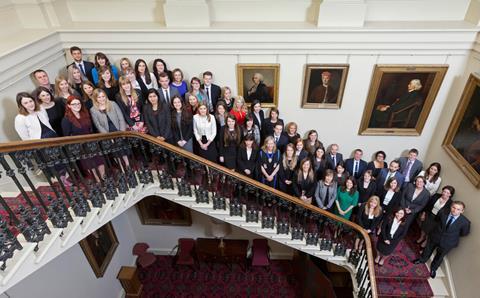 She added: 'There are many and complex reasons behind this, including availability of flexible-working options, particularly in the professions which can be very demanding on people's time and energy, and personal choices made in balancing work and family life.'
2015 figures from the Law Society of England and Wales showed that 48% of solicitors with practising certificates south of the border are women, with women accounting for 60% of new admissions.