A London-based barrister is seeking to persuade the International Criminal Court (ICC) to use its jurisdiction over some members of the Saudi-led coalition in Yemen to open an investigation into alleged war crimes and alleged crimes against humanity.
Toby Cadman, co-founder of international justice chambers Guernica 37, submitted an application to the ICC last week to investigate three incidents, including airstrikes that hit a funeral in 2016 and school bus in 2018. Evidence in the application is submitted by survivors and bereaved families, Cadman says.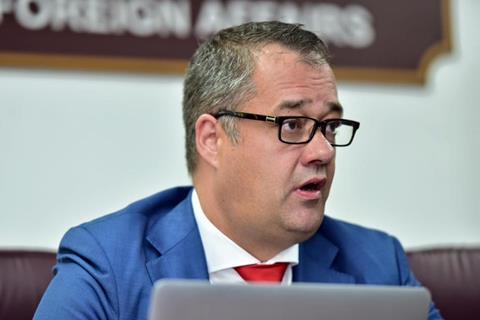 Yemen is not a state party to the Rome Statute, the international treaty that establishes the ICC's jurisdiction, and neither are 'key protagonists' Saudi Arabia and the United Arab Emirates. However, Guernica 37 says three other members of the coalition, Jordan, Senegal and the Maldives, are state parties to the Rome Statute.
The applicants are also asking the ICC to investigate citizens of Colombia, a state party to the Rome Statute, over their alleged involvement in the conflict.
Cadman told the Gazette that the case is an opportunity for the ICC to 'broaden and strengthen' its role in holding states to account. 'We are aware of the complexities involved [but] we see this as important, even if it is just opening a preliminary examination into the situation in Yemen. This will have an impact and make states think carefully as to how they continue,' he said.
Asked about the significance of the case for UK practitioners, Cadman said he was seeing more solicitors and barristers getting involved in international work 'and it is important for [them] to be aware of the novelties of international law and how it can be used'.