I have always admired lawyers who have managed to break away from the law into other professions. Writing (John Grisham) is the usual route but there is always music (Andrea Bocelli) or acting (Leo Genn). However, while the Gazette was away holidaying I noticed that on 17 August it was the 150th anniversary of the death of a man I have long admired but only recently found out was a lawyer – well, at least he qualified, even if he did not practise for long.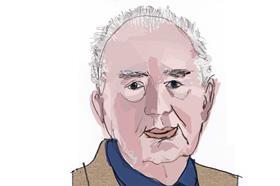 He was French, he designed a bathing costume and had a song written about him, later turned by Johann Strauss II into the waltz Memories of Covent Garden. In that very pretty grey and pink building the Cirque d'Hiver near the Boulevard du Temple there is a plaque commemorating the feat for which he is most famous. On 12 November 1859 Jean Marie Jules Léotard created the art of the flying trapeze. You can't get much further from the law than that.
The son of a swimming instructor, Léotard was born around 1840 in Toulouse and practised his trapeze routines over the pool his father managed. Until then a trapeze act had been a fairly static affair with the bar used as a swing. Although he qualified for the Paris bar and was thought to have a promising career, he made his first appearance with his father as the catcher in a 12-minute act using three bars at what was then known as the Cirque Napoleon.
With Léotard performing a mid-air somersault, his act was an instant success. There was no safety net and padded mattresses were piled up in the circus ring to break any fall. Two years later he came to London and performed at the Alhambra in Leicester Square, earning what today would be £5,000 a week.
With the trapeze came the one-piece knitted costume that Léotard designed both to allow freedom of movement and to show off his physique. By the 1880s it had become a standard costume for dancers rehearsing.
Léotard died in 1870 after contracting either smallpox or cholera while working in Spain.
James Morton is a writer and former criminal defence solicitor