There's no doubt about which major event had lawyers glued to their screens last night. We refer of course to the Lord Mayor's annual dinner for Her Majesty's judges, held virtually. Guests dialled in to hear speeches from the lord chancellor, lord chief justice and lord mayor of London. Obiter was told a very small Covid-compliant dinner was held after the speeches.
No doubt the football fans among the judiciary were more than happy to make their own arrangements.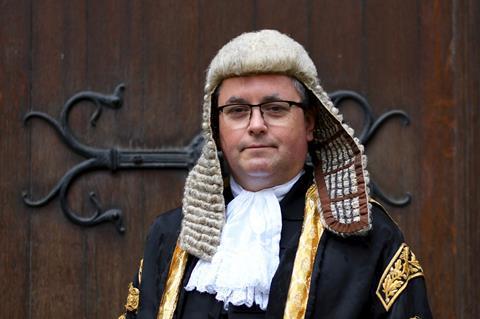 Robert Buckland opened his speech by pointing out that this was the second time he had attended the annual dinner, which was 'relatively rare for a modern lord chancellor'.
A previous second-timer was David Gauke, who pointed out in his 2019 speech that his predecessor Michael Gove made it to his second speech but left government one week later 'when a new prime minister, with whom he did not see eye to eye, took office. How times have changed. I might only have three weeks.' Turns out he did, resigning three weeks later when Boris Johnson won the Conservative Party leadership election.
Buckland told the dinner his second anniversary was coming up in a couple of weeks 'so perhaps I won't tempt fate by saying any more about it!' Will it be third time lucky for the present incumbent?